Alabama Manufactured Housing Installer Surety Bond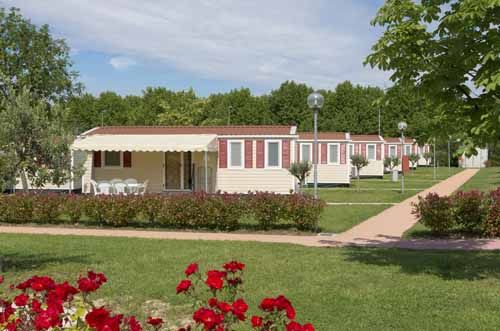 The State of Alabama Manufactured Housing Commission is responsible for providing regulation to the manufactured and modular housing industry, ensure compliance of model codes and protect the public from improperly installed homes. In addition to providing regulation, the Manufactured Housing Commission administers the certification process for and Manufactured and Modular Housing Installers, manufactured and modular housing manufacturers, and manufactured and modular housing retailers. The Alabama Manufactured Housing Commission Administrative Code 535-X-12 provides the details of the certification of installation personnel.
Surety Bond and Certification Requirements:
Complete the Application for Installer Certification and pay the certification fee.
Complete the Installer Monthly Installation Report.
Complete the Installer Training Course.
Maintain general liability coverage in the amount of $100,000.
Purchase Installer Decals and place on one on each home to be installed. The decal must be placed on the home or building immediately upon site location and prior to installation. Decals are non-transferable and must be utilized by the installer that purchased them.
Provide proof of US citizenship.
Obtain a $20,000 surety bond or as determined by the Manufactured Housing Commission (the commission may increase or decrease the bond requirements based on a periodic review of valid claims).
How Much Will This Bond Cost?
The premium that you pay for an Alabama Manufactured Housing Installer Surety Bond is dependent on credit and the bond amount required. Our rates start at 1% of the bond amount with good credit. Call our Surety Bond Specialists for a free quote.
Did You Know?
An Alabama manufactured housing installer must first complete an installer's course.
Related Links:
Alabama Manufactured Housing Commission - Installer Information
Alabama Manufactured Housing Installer Application
Alabama Manufactured Housing Manufacturer Surety Bond Information
Alabama Manufactured Housing Retailer Surety Bond Information
Alabama Modular Housing Manufacturer Surety Bond Information
Alabama Modular Housing Retailer Surety Bond Information
Alabama Modular Housing Installer Surety Bond Information
More Surety Bond Questions?
Check out our FAQ page or What's a Surety Bond? page. Should you need or choose to buy a surety bond, buy from us. SuretyGroup.com has been underwriting surety bonds throughout the U.S. for more than 35 years. When you work with us, you enjoy the unique benefit of dealing with a team of highly experienced surety agents with in-house underwriting authority. This allows you to receive competitive, low rates, quick approvals, and immediate bond delivery. In most cases, your bond will be delivered within 24 hours after you apply for it.



For a downloadable application