Payment and Performance Surety Bonds for DOT & AIA & Private Contracts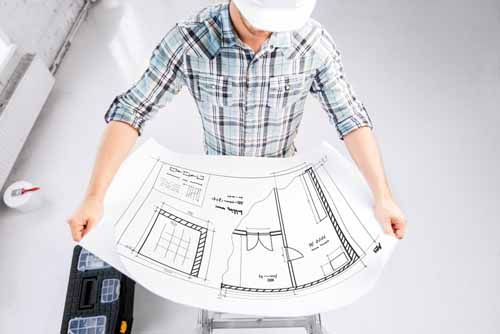 A Payment and Performance Surety Bond protects the owner of a construction project from contractors that may not fulfill their contractual obligations.
The bond is a legal contract between three parties: the project owner (the obligee), the contractor (the principal), and the surety company. The bond guarantees that a contractor will faithfully perform all duties set forth in the contract. Contractual obligations can include a time schedule for completing the project, a budget, a description of work to be done, correcting defective work, and paying all suppliers and subcontractors for labor and materials.
If the contractor fails his obligations, then the project owner may submit a claim on the bond to the surety company. If the surety finds that the contractor is at fault, then the surety assumes responsibility and will see that the project is completed. The contractor is then obligated to reimburse the surety for the work done or payments made.
Because the surety assumes responsibility when a contractor fails to fulfill his obligations, the surety company wants to make sure the contractor is a low risk before issuing a bond in the first place. Contractors will need to provide the surety information such as financial statements, business information, references, tax returns, a business plan, a bank reference letter, and a job cost breakdown. Underwriters analyze the information to determine if the contractor qualifies for the bond, what the premium will be, and if there are any other factors that increase the risk. The underwriter then approves or denies the bond application. If approved, the underwriter determines terms of the approval, which includes the premium to be charged.
A Payment and Performance Surety Bond may be a contract requirement. Contractors that are awarded a contract through the bid bond process for such projects as a state Department of Transportation (DOT) project or a Federal project (AIA) are generally required to obtain a payment and performance bond. Private entities such as a bank may require a payment and performance bond as well.
SuretyGroup.com has surety bond programs in place for Payment and Performance Bonds for all contract sizes and classes of business.
Bond Kit for New Clients
Our traditional Contract Bond Kit is for contractors looking to get set up for Payment and Performance Bonds. You can also use our Bond Kit if you are interested in the SBA's Surety Bond Guarantee Program.
Are You an Existing Client?
You will need to provide the following documents to apply for a Payment and Performance Surety Bond:
You can fax your surety bond kit to 404-351-3237.
How Much Will a Contract Payment and Performance Bond Cost?
The premium that you pay for a Payment and Performance Surety Bond will depend on the contract amount, work on hand, experience, financial statements, and other factors.
SuretyGroup.com has a team of Surety Bond Specialists that are ready to help you through the bond process. Contact us for a free quote that fits your specific situation.
Did You Know?
SuretyGroup.com is licensed to write all contract surety bonds, including Maintenance Bonds, Environmental Bonds, and free Bid Bonds.
Related Links:
AIA Payment and Performance Bond Forms
Example of Bid Bond Form- Iowa DOT
Sample of a Payment and Performance Bond- Minnesota DOT
Read our blog,
Contractor Bonding Capacity and Prequalification
Subdivision Performance Surety Bonds
Apply Online for a Payment Surety Bond
Apply Online for a Maintenance Surety Bond
More Surety Bond Questions?
Check out our FAQ page or What's a Surety Bond? page. Should you need or choose to buy a surety bond, buy from us. SuretyGroup.com has been underwriting surety bonds throughout the U.S. for more than 35 years. When you work with us, you enjoy the unique benefit of dealing with a team of highly experienced surety agents with in-house underwriting authority. This allows you to receive competitive, low rates, quick approvals, and immediate bond delivery. In most cases, your bond will be delivered within 24 hours after you apply for it.



For a downloadable application