Do You Need a Preliminary, Affirmative or Prohibitive Injunction Surety Bond?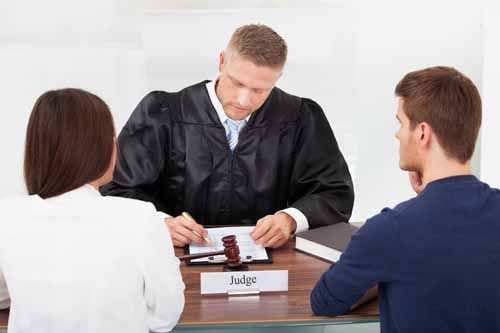 An injunction surety bond is used in connection when an injunction court order or a preliminary injunction court order, which necessitates that a party cease and desist a particular action.
An Injunction Surety Bond is a guarantee that covers financial damages to the party served with an injunction notice if the injunction notice is later determined to be wrongful.
Injunctions require an individual or business to do or not to do a specific action and are considered equitable remedies.
Type of Injunction Surety Bonds:
There are several types of injunctions including a preliminary injunction, an affirmative injunction and a prohibitive injunction.
A preliminary injunction prevents the defendant from acting in a way that would cause harm to the plaintiff and their rights.
An affirmative injunction is a mandatory injunction that directs the defendant do some form of action.
A prohibitive injunction stops the defending from an action until there is a hearing on the matter.
How Much Will an Injunction Bond Cost?
The premium that you pay will depend on the amount of the surety bond which is determined by a court order, plus any interest and any other costs. An Injunction bond may require 100% collateral (cash, irrevocable letter of credit or other form of security) that would need to be provided prior to the bond being issued.
Along with your injunction bond application, we will need a copy of the court order to determine the bond amount which will include any financial loss and litigation costs if the injunction is condsidered improper. You may email this along with your application to info@suretygroup.com or fax to 404‑351‑3237. We also write bonds for supersedeas, mechanic's lien and appeal bonds.
Related Links:
Example of a preliminary injunction bond
More Surety Bond Questions?
Check out our FAQ page or What's a Surety Bond? page. Should you need or choose to buy a surety bond, buy from us. SuretyGroup.com has been underwriting surety bonds throughout the U.S. for more than 35 years. When you work with us, you enjoy the unique benefit of dealing with a team of highly experienced surety agents with in-house underwriting authority. This allows you to receive competitive, low rates, quick approvals, and immediate bond delivery. In most cases, your bond will be delivered within 24 hours after you apply for it.



For a downloadable application

<!—updated 10/30/18 eb-->