What Is a Maintenance Surety Bond?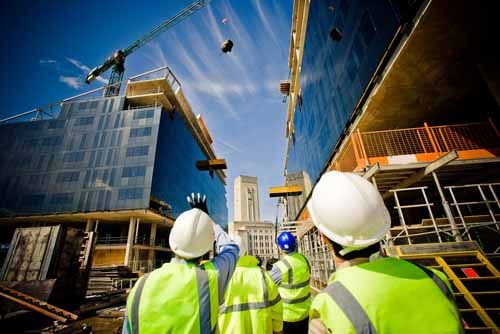 A Maintenance Surety Bond is a warranty or guarantee. It protects the owner of a payment and performance contract or construction project that either is already completed or about to be completed. The bond provides a warranty for defective labor or workmanship, faulty materials, and design if the project was done improperly or incorrectly. The bond will ensure that the contractor will perform the required tasks through repair, replacement or correction of the defect or financially compensate the owner of the project if those options are not available.
There are three entities involved in a maintenance surety bond: a contract owner who is considered the obligee, the contractor who is considered the principal, and the surety, which is usually an insurance company. The surety guarantees the performance of the contractor (principal), and if the contractor does not fulfill his contractual obligations, the surety may have to pay the contract owner or complete the work themselves. The surety will then seek remedy from the contractor for the loss that was caused.
The maintenance surety bond amount is usually 100% of the contract amount and covers a period of time (usually 12 to 24 months) after the work is completed for maintenance issues. Many contract owners are governmental entities and they often require a maintenance bond and a final inspection before they will release the bond.
Contract owners may have their own bond form which usually includes the maintenance requirements, the amount of the bond (penal sum), the period of time the bond will cover, and bond enforcement. The maintenance bond form language must be acceptable to the surety, and in instances where the project owner does not have a bond form, the surety can provide a generic bond form.
At the end of the bond term, the maintenance responsibility is then usually assumed or transferred to the contract owner.
There are many examples of maintenance surety bonds available for general improvements, erosion and sediment control, subdivision infrastructure improvements, highway restoration, new build projects and more available on the internet.
Below are several maintenance bond examples:
City of Carrollton TX
City of Melbourne Florida
Town of Nolensville TN
Butler County OH
State of Pennsylvania
How Much Will This Bond Cost?
The premium that you pay for a Maintenance Surety Bond will vary in cost and will be dependent on factors including the amount of the bond, the original amount of the contract, the bond language and personal and business financial statements.
To apply for a Maintenance Bond UNDER $250K, please fax these completed forms to 404‑351‑3237.
Copy of supply bond contract - you supply
Have Questions?
Let our Surety Bond Specialists answer your questions about your bonding needs.
Phone: 1‑844‑432‑6637
Email: info@suretygroup.com
Fax: 404-351-3237
Hours: 8:00-5:00 CST, Monday through Friday