What States Require Water Well Drillers to Have a Bond?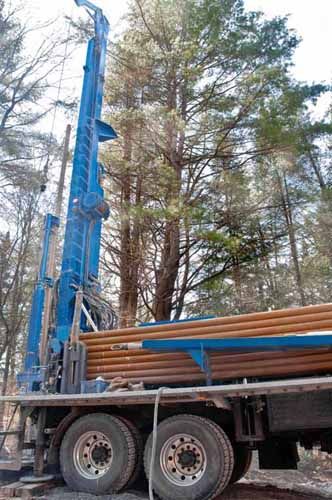 A Water Well Drillers Bond is a financial guarantee to the state engineer and generally is a requirement of licensure
A licensed driller binds himself to pay the penal sum to the state engineer in the event of significant noncompliance with the Administrative Rules for Water Well Drillers.
Many factors can determine the bond amount, such as the driller's compliance history, the size or depth of the well, the resources to be recovered and the cost to decommission a well. The required bond amount varies, as does the type of license, permit or registration offered by each state
Several states require surety bonds for licenses, permits or registration of well constructors, maintenance of wells or well repair, well drilling, water system contractors, pump installers and well inspectors. These states include Arkansas, California, Georgia, Idaho, Kentucky, Maryland, Minnesota, New Mexico, North Dakota, Ohio, Oregon, Washington and West Virginia. Other states may only require registration, a permit or a license, and do not have a bond requirement.
Many states have an educational or apprentice program for well drillers and are often required to pass an exam for licensing. Well drillers may also have to carry liability insurance and pay an annual license, registration, or permit fee.
How Much Will This Bond Cost?
The premium that you pay for a Water Well Driller Bond will depend on credit, the bond amount.
Obtain your Water Well Driller Bond from SuretyGroup.com. With our easy online application and same-day approval, you can have your Water Well Drillers Bond tomorrow.
Ready to begin?
Contact our Surety Bond Specialists at:
Phone: 1‑844‑432‑6637
Email: info@suretygroup.com
Fax: 404-351-3237
Hours: 8:00-5:00 CST, Monday through Friday