Is a Surety Bond Required for an Oregon Water Well Constructor or Driller?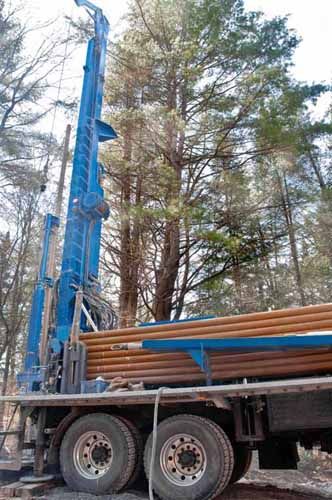 Oregon Water Well Constructors or Drillers are required to apply for a license and a bond. The license allows water well drillers and constructors to apply for state and federal water use permits, plan water projects, map proposed water sources, complete land use information forms and perform grading, trenching, constructing, and drilling of water wells
Applicants are required to pass the Water Supply Well Constructor exam and pay the $20 exam fee.
Further, applicants must be knowledgeable in drilling tools and equipment, hydrogeology, map reading, classification of rocks, high voltage lines and well hydraulics.
The application must be completed prior to the exam and returned to the Oregon Water resources Department.
Obtain a surety bond in the amount of $10,000. The surety bond must be filed with Oregon's Water Resources Commission.
How Much Will This Bond Cost?
The premium that you pay for an Oregon Water Well Constructor or Driller Surety Bond is dependent on credit.
Have Questions?
Contact our Surety Bond Specialists at:
Phone: 1‑844‑432‑6637
Email: info@suretygroup.com
Fax: 404-351-3237
Hours: 8:00-5:00 CST, Monday through Friday