Georgia Water Well Pump Installers Surety Bond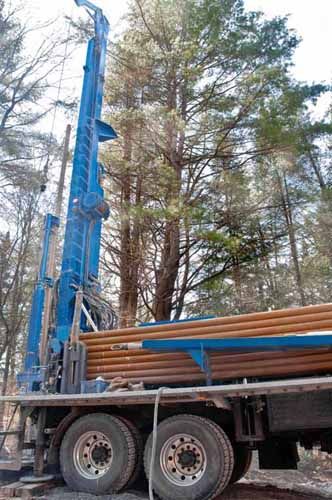 The Obligee:
The State of Georgia's Environmental Protection Division requires that Georgia Water Well Pump Installers to be certified and is the obligee that requires a surety bond. Water well pump installers install pumps so that water can be pumped out of wells for use. Georgia's Water Well Standards Act of 1985 (12-5-120 thru 138) specifies water well standards for pre-drilling, the construction, operation and maintenance of a well, and in the end, the plugging of the well. The Act also sets the standards for the certification of water well pump installers as well as for penalties and fines and collection of fees.
Water well pump installers must first take the three required examinations that include the National Groundwater Association General Water Systems exam, the State of Georgia Water Well Standards Law Exam, and at least one or both of the Water Systems Less Than 100 gpm or the Water Systems Greater than 100 gpm exam.
Surety Bond and Certificate Requirements:
Upon completion of the exam, pump installer applicants can apply for certification. The application packet is available from the Georgia Department of Natural Resources, Environmental Protection Division. Applicants must complete the application, the Affidavit of Applicant and pay the application fee.
The application includes describing the applicant's well pump installation experience, any qualifications or honors, and memberships in technical or trade associations. The Affidavit of Applicant includes the type of water system to be installed based on the gpm.
Applicants will need to obtain a $20,000 performance surety bond. The performance surety bond ensures that the applicant will perform all duties and comply with the procedures required in the Act.
Instead of a surety bond, an irrevocable letter of credit may be filed with the state. The irrevocable letter of credit will need to be of equal value of the performance bond.
Completed applications must be approved by the Water Well Standards Advisory Council (WWSAC). The council meets three times a year to review the applications and if approved, issue the certification.
Licenses must be renewed by June 30 of even years.
How Much Will This Bond Cost?
The premium that you pay for a Georgia Water Well Pump Installer Surety Bond is dependent on credit.
More Surety Bond Questions?
Check out our FAQ page or What's a Surety Bond? page. Should you need or choose to buy a surety bond, buy from us. SuretyGroup.com has been underwriting surety bonds throughout the U.S. for more than 35 years. When you work with us, you enjoy the unique benefit of dealing with a team of highly experienced surety agents with in-house underwriting authority. This allows you to receive competitive, low rates, quick approvals, and immediate bond delivery. In most cases, your bond will be delivered within 24 hours after you apply for it.



For a downloadable application