Who Needs Environmental Surety Bonds?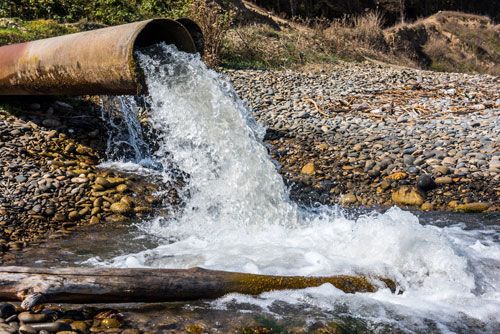 Environmental contractors may need to secure a surety bond for their environmental, remediation and reclamation payment and/or performance contract projects can obtain the bond they need from the Surety Group.
We have a Bond Kit for contractors looking for bid, payment and performance bonds over $250K or for contractors interested in the SBA Surety Bond Guarantee Program.
Types of Environmental Contractors That Require Surety Bonds
Asbestos Abatement Surety Bond
Aboveground Storage Tank (AST) Cleaning/Maintenance Surety Bond
Aboveground Storage Tank (AST) Installation Surety Bond
Bioremediation Surety Bond
Emergency Response / Haz Mat Cleanup Surety Bond
Energy Surety Bonds - Solar, Wind, Gas, Oil Energy
Environmental Drilling Surety Bond
Fire and Water Restoration Surety Bond
Geophysical Exploration Performance Bond
Ground Water Restoration Surety Bond
Industrial Cleaning Surety Bond
Labpacking / Drum Handling Surety Bond
Landfill Liner Installation Surety Bond
Landfill Operation / Maintenance Surety Bond
Lead Abatement Surety Bond
Medical Waste Pickup Surety Bond
Mold/Fungus Abatement Surety Bond
Pesticide / Herbicide Application Surety Bond
Pipeline Cleaning Installation Surety Bond
Polychlorinated Biphenyl (PCB) Removal Surety Bond
Sampling Surety Bond
Septic Tank Cleaning Surety Bond
Soil Excavation - Petroleum Surety Bond
Soil Excavation - Other Surety Bond
Soil Remediation Surety Bond
Surface Mining Surety Bond
Underground Storage Tank (UST) Removal Surety Bond
Water Treatment Plant Operation / Maintenance Surety Bond
Wastewater Treatment Plant Operations / Maintenance Surety Bond
Wetlands Mitigation Contracting Surety Bond
How Much Will This Bond Cost?
The premium that you pay for an Environmental Contract Surety Bond is dependent on credit, work on hand, business and personal financial statements, bid or contract amount, and other factors. Contact our Surety Bond Specialists to get started on a bond program that fitsyour specific project.
Related Links:
Read our blog,
Crude Oil and Your Couch
Contract Surety Bonds
-Payment & Performance
More Surety Bond Questions?
Check out our FAQ page or What's a Surety Bond? page. Should you need or choose to buy a surety bond, buy from us. SuretyGroup.com has been underwriting surety bonds throughout the U.S. for more than 35 years. When you work with us, you enjoy the unique benefit of dealing with a team of highly experienced surety agents with in-house underwriting authority. This allows you to receive competitive, low rates, quick approvals, and immediate bond delivery. In most cases, your bond will be delivered within 24 hours after you apply for it.



For a downloadable application