What Is a Financial Assurance Surety Bond for Post Closure of a Landfill?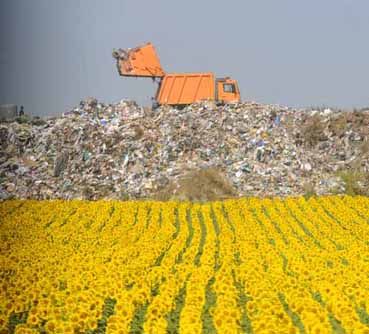 Waste operators and landfill owners must have plans in place for care and maintenance of landfill sites for a 30-year period following the closure. Post closure care can be more or less than the 30-year period depending on the state authority or Environmental Protection Agency (EPA) requirements. The care and maintenance plans need to include having financial assurances in place in the event of an environmental disaster so that funds are available for the clean-up if needed.
Financial assurances can include one or a combination of: an irrevocable letter of credit, cash deposit or trust fund, insurance, surety bonds or other financial guarantees.
In order to apply for a surety bond, the underwriting process will evaluate the landfill location, its proximity of runoff to nearby watersheds, ownership and operators business and personal financial stability, resumes of employees of the company, and operational plans including potential expansion and post closure considerations.
Many states have a bond requirement and a trust fund requirement to ensure that funds are available in the event of any unforeseen issues that may impact the site after the post closure.
What Will This Bond Cost?
The premium that you pay for Post Closure Bond is dependent on many factors including personal and/or business financial statements and the bond amount required.
Did You Know?
Most solid waste regulations require accurate record keeping while the landfill is in operation .
Related Links:
EPA Closure and Post Closure Care Requirements
Read our blog,
"Why Is a Landfill Bond Needed?"
Have Questions?
Contact our Surety Bond Specialists at:
Phone: 1‑844‑432‑6637
Email: info@suretygroup.com
Fax: 404-351-3237
Hours: 8:00-5:00 CST, Monday through Friday