What Is a Reclamation Surety or Performance Bond?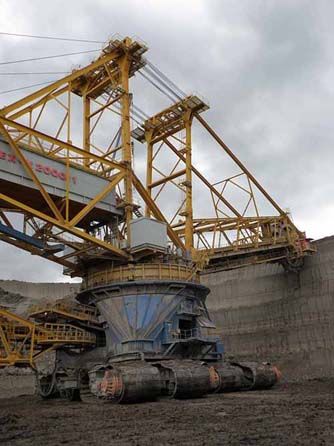 The Surface Mining Control and Reclamation Act of 1977 ensures that before a mining permit is issued, all applicants must submit a reclamation plan and post a reclamation surety bond or performance bond to ensure that they follow reclamation procedures. The mining project cannot begin until the plan is approved and a surety bond is secured. These bonds are required for coal or surface mining and each state or the federal government may have different requirements for the initial approval process.
A Reclamation Plan Must Include:
Pre-mining condition and use of the land to be mined.
Proposed use of the land after reclamation.
Estimated timetable for reclamation.
What steps will be taken to comply with air and water quality laws.
Post a surety or performance bond.
The surety or performance bond ensures that there is enough money to complete reclamation. The amount of the bond must equal the amount of the proposed reclamation plan. The surety or performance bond will not be released until the state or federal regulatory office had determined that the reclamation is successful. This can be a long period of time, such as over 10 years after the reclamation has been completed.
How Much Will This Bond Cost?
The surety or performance bond will be determined by the amount of funds that it would take to complete the full reclamation project in the event the applicant does not follow through on the contract. The premium would be a percentage of the bond amount. Credit and financial statemetns help determine the premium amount.
SuretyGroup.com writes Reclamation Bonds for mining operations. We offer free, no-obligation quotes, and fast, friendly service.
Related Links:
Read our blog,
"Why Do We Need Coal Mining Reclamation?"
Have Questions?
Contact our Surety Bond Specialists at:
Phone: 1‑844‑432‑6637
Email: info@suretygroup.com
Fax: 404-351-3237
Hours: 8:00-5:00 CST, Monday through Friday