How Do I Get an Alabama Onsite Wastewater Level II Installer Licence Bond?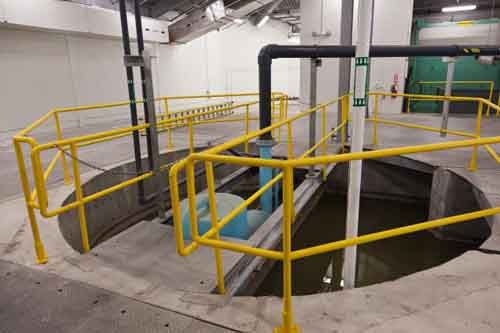 The Alabama Onsite Wastewater Board has the responsibility of regulating, licensing, educating and testing of service providers in the industry. The board has oversight of septic system and portable toilet manufacturing, servicing, and installation through the licensing of those that provide onsite wastewater services.
The State of Alabama Administrative Code 420-3-1-.01 thru 420-3-1-.109 defines the regulations process onsite sewage treatment and disposal. The Alabama Onsite Wastewater Board Administrative Code Chapter 628-X-3 provides licensing details. The following is required for the onsite wastewater advanced level II installer license:

1. Take the required training course.
2. Pass the written (or oral) exam.
3. Complete the license application and payment of the application fee.
4. Complete the US Citizenship/Legal Presence Document.
5. Obtain a $30,000 surety bond, sign the original and submit to the board.
6. License and bond must be renewed by December 31.
Premiums for Alabama onsite wastewater advanced level II installer license bonds are dependent on credit.
Did you know?
The benefit of installing an onsite wastewater system is that miles of sewer lines will not be needed which protects the environment.
Information:
The Groundwater Foundation
How Do I Get Bonded?
You can Apply online or contact our Surety Bond Specialists today.
Phone: 1‑844‑432‑6637
Email: info@suretygroup.com
Fax: 404-351-3237
Hours: 8:00-5:00 CST, Monday through Friday
SuretyGroup.com has been underwriting surety bonds for over 35 years throughout the US. We have a team of experienced surety agents and in-house underwriting authority, which gives us a unique advantage over other surety companies. We are able to offer competitive, low rates, quick approvals and immediate bond delivery. In most cases we can approve your application today and deliver your bond tomorrow.