Alabama Oil and Gas Single Well Permit Surety Bonds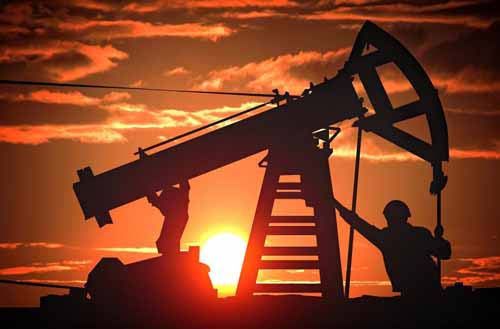 The State Oil and Gas Board of Alabama, is a regulatory agency that promotes protection and conservation of the environment. The board enforces the state rules and regulations through oversight of oil and gas drilling, operation, exploration, and production, Class II injection wells, and underground storage of gas in reservoirs in Alabama. The Oil and Gas Board of Alabama Administrative Code 400-1-1-.01 thru 400-7-1-.23 defines the regulations process for oil and gas permits. Operators need to obtain a Oil and Gas Single Well permit to competing, drilling, opertating, converting, or producing any gas, oil or Class II injection wells, including injection facilities, underground storage facilities in reservoirs, production facilities, processing facilities, plants, pipelines, and other equipment associated with such well as well as other regulations found in the Alabam Code (400-1-2-.03).

Surety Bond and Permit Requirements:
Complete the permit application.
Submit with the permit application a "Certified Plat" (in triplicate). The certified plat must meet the conditions and requirements for the applicable operation (offshore, onshore, CBM, etc).
Complete an affidavit of ownership or control (Form OGB-2).
Complete an organization report (Form OG-5).
Illustrations or details of the proposed operations plan.
A unique API number will be assigned to each well for the purpose of data tracking.
Obtain a surety bond in the amount as follows for a single well (surety bond form OGB-3):



| Measured Depth (ft) | Amount of Bond Required |
| --- | --- |
| 0 - 5,000 | $5,000 |
| 5,001 – 10,000 | $10,000 |
| 10,001 – 15,000 | $15,000 |
| 15,001 – 20,000 | $30,000 |
| Greater than 20,000 | $50,000 |
How Much Will This Bond Cost?
The premium that you pay for an Alabama Oil and Gas Single Well Permit Surety Bond is dependent on credit and bond amount required. Our rates start at $100 for bond amounts $10,000 and under with good credit. Bond amounts over $10,000 start at 1% of the bond amount with good credit. Contact our Surety Bond Specialists for a free quote.
Did You Know?
Tax revenue made from oil and gas in Alabama is used for education and other state programs.
Related Links:
Oil and Gas Industry in Alabama
Alabama Oil and Gas Board Information
Alabama Underground Storage of Gas in Reservoirs Permit Bond
Alabama Coalbed Methane Gas Operations Bond
Alabama Submerged Offshore Lands Operations Permit Blanket Bond
Alabama Submerged Offshore Lands Operations Permit Single Well Bond
More Surety Bond Questions?
Check out our FAQ page Or What's a Surety Bond? page. Should you need or choose to buy a surety bond, call us first. SuretyGroup.com has been underwriting surety bonds throughout the U.S. for more than 35 years. When you work with us, you enjoy the unique benefit of dealing with a team of highly experienced surety agents with in-house underwriting authority. This allows you to receive competitive, low rates, quick approvals, and immediate bond delivery. In most cases, your bond will be delivered within 24 hours after you apply for it.




For a downloadable application.