Alabama Multiple Well and Single Well Methane Gas Bonds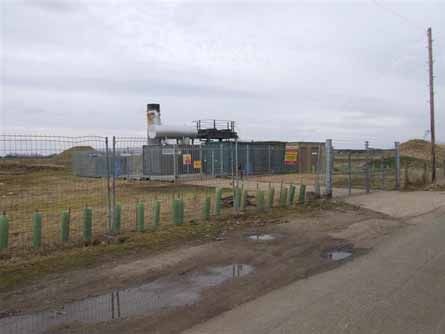 Photo by Tony Bennett
Obtaining a Surety Bond is a part of the licensing process for Coalbed Methane Gas Operations.
The State Oil and Gas Board of Alabama is a regulatory agency that promotes conservation and protection of the environment.
The board enforces the state rules and regulations through oversight of oil and gas exploration, drilling, operation, and production, Class II injection wells, and underground storage of gas in reservoirs in Alabama.
The Oil and Gas Board of Alabama Administrative Code 400-1-1-.01 thru 400-7-1-.23 defines the regulations process for oil and gas permits.
The following is required for the Coalbed Methane Gas Operations Blanket Bond Permits and Single Well Bond Permits for the purpose of commencement of "drilling, competing, converting operating, or producing any coalbed methane gas well or Class II injection well, including production facilities, injection facilities, pipelines, and other equipment associated with such wells "(400-3-2-.03):

1. Completion of the permit application and payment of the permit fee
2. Submit with the permit application a "Certified Plat" (in triplicate). The certified plat must meet the conditions and requirements for the applicable operation (offshore, onshore, CBM, etc)
3. Complete an affidavit of ownership or control (Form OGB-2)
4. Complete an organization report (Form OG-5)
5. Maintain drilling records, if cores are taken, obtain samples of the drill cuttings and cores . Submit applicable drilling records and cores (if any) to the board.
6. Obtain a surety bond in the amount as follows for:

Multiple Wells: Measured Depth (ft) - Amount of bond required
0 - 5,000 $100,000
5,001 – 10,000 $100,000
10,001 – 15,000 $100,000
15,001 – 20,000 $100,000
Greater than 20,000 - $100,000

Single Wells: Measured Depth (ft) - Amount of bond required
0 - 5,000 $5,000
5,001 – 10,000 $10,000
10,001 – 15,000 $15,000
15,001 – 20,000 $30,000
Greater than 20,000 - $50,000
Premiums for the Alabama Coalbed Methane Gas Operations Blanket Bonds and Single Well Bonds start as low as $2,000 depending on credit and business and personal financials.
Did you know?
The first traces of natural gas were discovered in the counties of Morgan and Blount Alabama during the late 1880's.
The cities of Huntsville and Hazel Green used natural gas in 1902.
(http://www.encyclopediaofalabama.org/article/h-1578)
How Do I Get a Bond?
Contact our Surety Bond Specialists, who are ready to assist you with your bonding needs.
Phone: 1‑844‑432‑6637
Email: info@suretygroup.com
Fax: 404-351-3237
Hours: 8:00-5:00 CST, Monday through Friday
We have been underwriting surety bonds for over 35 years, and we offer bonds for individuals and businesses of every size.
Our team of experienced surety specialists and in-house underwriting authority gives us a unique advantage over other surety companies. We are able to offer competitive, low rates, quick approvals and immediate bond delivery. In most cases we can approve your application today and deliver your bond tomorrow.