New York Money Transmitter Surety Bond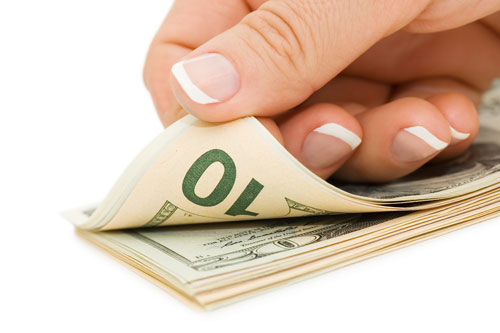 New York's Department of Financial Services (DFS) regulates and licenses the state's financial services industries, guards against financial crises, and protects consumers and markets from fraud. One of the financial services that the Department oversees is Transmitters of Money.
A transmitter of money is in the business of issuing and selling traveler's checks and money orders, and transmits money by any means including transmissions within this country or abroad by wire, check, draft, facsimile or courier. The New York Banking Law requires that money transmitters be licensed, and a part of the licensing process includes obtaining a surety bond.
Obligee and Surety Bonds
New York's Department of Financial Services is the obligee that requires transmitters of money to obtain a New York Instrument Surety Bond of at least $500,000. A deposit of cash, interest-bearing stocks and bonds, notes, debentures or other securities may fulfill this requirement. Money transmitters that sell traveler checks need to obtain a $750,000 New York Travelers Check Surety Bond.
The Superintendent may take these and other factors into consideration when determining the bond amount:
The financial condition of the licensee
The number of locations
If the licensee sells New York instruments or New York traveler's checks
The possibility of purchasers and holders of instruments and traveler's checks to loss due to insolvency, bankruptcy, or other financial issues
Licensing Requirements
A New York license for a Transmitter of Money allows the following activities:
Bill paying
Issuing and/or selling drafts
Selling prepaid access/stored value
Electronic Money Transmitting
Foreign currency dealing or exchanging
Issuing money orders
Issuing prepaid access/stored value
Issuing traveler's checks
Other-Money Services
Selling money orders
Selling traveler's checks
Licensing Fees
Licensing fees for New York Transmitter of Money are:
New York Application Fee $3,000
Credit Report for Control Persons $15
Uniform Authorized Agent Reporting Annual Processing Fee: annual fee of $.25 for each active authorized agent/delegate location. No fee for the first 100 active agents reported. The fee is capped at $25,000 per licensee in any one year.
License Requirements to Submit in NMLS
The following are some of the items that are required to be completed online through the NMLS:
Submission of Company Form (MU1) that serves as the application for the license/registration
Financial Statements
Authorized Agents (Delegates) Locations
Other Trade Name
Resident/Registered Agent
Primary Contact Employees
Non-Primary Contact Employees
Approvals and Designation: Enter the company's FinCEN registration confirmation number and filing date
Bank Account Information
Disclosure Questions
Chief Compliance Officer
Control Person (MU2) Attestation
Credit Report
AML/BSA Policy (Anti-Money Laundering/Bank Secrecy Act)
Business Plan
Certificate of Authority/Good Standing Certificate
Agent and Correspondent Policies
Document Samples
Flow of Funds Structure
Formation Documents
Management Chart
Organizational Chart/Description
Permissible Investments
Permissible Investments Affidavit
Surety Bond of at least $500,000
Credit Report Explanations
Legal Name/Status Documentation
Personal Financial Statement of Direct Owners, Executive Officers, and Indirect Owners
Authority to Release Information
How Much Will This Bond Cost?
The premium that you pay for a New York Money Transmitter Surety Bond is dependent on credit and the bond amount required. Our rates start at 1.5% of the bond amount with good credit. SuretyGroup.com's Surety Bond Specialists can provide you with a free quote that fits your specific needs.
Did You Know?
Control persons who have not resided in the U.S. for the last five years must have an investigative background report prepared by an acceptable search firm. The applicant must pay the cost of the report.
Related Links:
New York NMLS Money Transmitter License Information
New York Check Casher Bond
New York Virtual Currency Business Activity License Surety Bond
More Surety Bond Questions?
Check out our FAQ page or What's a Surety Bond? page. Should you need or choose to buy a surety bond, buy from us. SuretyGroup.com has been underwriting surety bonds throughout the U.S. for more than 35 years. When you work with us, you enjoy the unique benefit of dealing with a team of highly experienced surety agents with in-house underwriting authority. This allows you to receive competitive, low rates, quick approvals, and immediate bond delivery. In most cases, your bond will be delivered within 24 hours after you apply for it.



For a downloadable application