Surety Bonds for a New York Virtual Currency License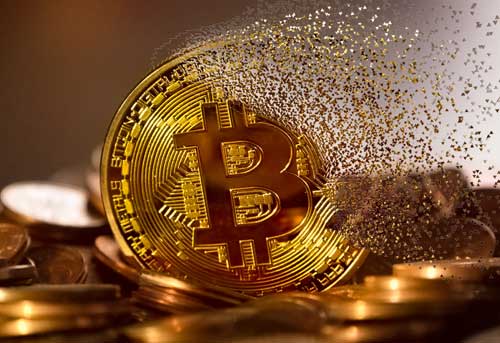 Anyone who engages in any virtual currency business with activity in New York or involving a New York resident is required by the New York State Department of Financial Services (NYDFS) to obtain a license. The license is often called a BitLicense.
This license authorizes virtual currency exchanging and trading services, electronic money transmitting, issuing prepaid access/stored value, and selling prepaid access/stored value.
Business activities include:
Receiving virtual currency for transmission or transmitting virtual currency, except where the transaction is undertaken for non-financial purposes and does not involve the transfer of more than a nominal amount of virtual currency
Storing, holding, or maintaining custody or control of virtual currency on behalf of others
Buying and selling virtual currency as a customer business
Performing exchange services as a customer business
Controlling, administering or issuing a virtual currency
Licensed and Bonded
Application requirements include:
Pay an application fee of $5,000
Submit application form
Financial statements - two years of the applicant's most recent audited financial statements
List other trade names, resident/registered agent, primary and non-primary contact employees, chief compliance officer
Submit: disclosure questions, control person attestation, credit report, AML/BSA policy, business plan, certificate of authority/Good Standing Certificate, Company staffing and Internal Policies, document samples, Flow of Funds Structure, formation documents, management chart, Organizational Chart/Description, credit report explanations, personal financial statements, authority to release information
Policies and procedures must address compliance, anti-fraud, cyber security, privacy and information security, business continuity and disaster recovery, complaints and complaint resolution.
Licensees must obtain a surety bond or trust account in an amount that is acceptable to the Superintendent for the protection of the licensee's customers. The applicant may propose a bond amount and state why they believe the amount is sufficient to protect their customers.
How Much Will This Bond Cost?
The premium you pay for a New York Virtual Currency Business Activity License Surety Bond depends on the bond amount and your credit. Our rates start at 1.5% of the bound amount with good credit. Contact our Surety Bond Specialists for a free quote that fits your specific situation.
Did You Know?
New York State Department of Financial Services uses the Nationwide Multistate Licensing System and Registry (NMLS) to manage license applications and ongoing regulation.
More Surety Bond Questions?
Check out our FAQ page or What's a Surety Bond? page. Should you need or choose to buy a surety bond, buy from us. SuretyGroup.com has been underwriting surety bonds throughout the U.S. for more than 35 years. When you work with us, you enjoy the unique benefit of dealing with a team of highly experienced surety agents with in-house underwriting authority. This allows you to receive competitive, low rates, quick approvals, and immediate bond delivery. In most cases, your bond will be delivered within 24 hours after you apply for it.



For a downloadable application