Lottery Retailer Surety Bonds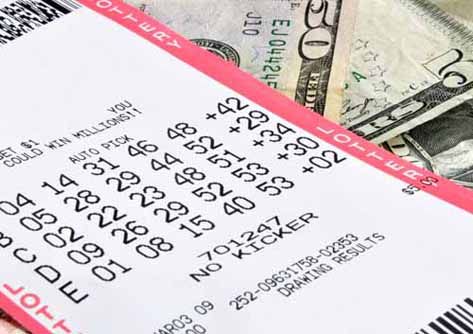 Businesses in certain states that sell lottery tickets to customers may be required to obtain a Lottery Bond as a condition of their state contract or license requirements. A Lottery Surety Bond protects both the state and lottery winners from any potential mishandling of lottery winnings, including the processes and machinery used to dispense lottery tickets on location with the seller.
Each state that has a lottery division, corporation, or organization has laws that define the sales of lottery tickets, retailer responsibilities, sweeping of the retailer accounts, payout of major winning tickets, processing of proceeds for scholarships, older residence assistance, or other purposes the state has designated for the collected funds.
Businesses such as convenience stores at gas stations, liquor stores, grocery stores, and truck plazas can apply to become a lottery retailer. Some states restrict where the lottery sales can occur, so check with your state to ensure that the business establishment meets the requirements.
Retailers benefit from lottery sales in numerous ways including increased traffic to their store, commission from the sales of the tickets sold, marketing assistance, lottery equipment, and commission on prize selling tickets.
Retailers must apply, register, or be licensed to sell lottery products. Most states require a retailer to complete an application, sign a contract, and set up a checking account that includes a joint account with the state as an account holder. The purpose of the checking account is so that the state can "sweep" the account to collect funds from lottery sales. Many states will also require retailers to provide a credit report and fingerprints for a background check and may disqualify a retailer from participating if there certain negative remarks.
In addition to the contract and application process, a state may have a surety bond or other financial requirement. Each state varies as to whether or not there is a bond requirement, the length of time the retailer must have a bond, or if the bond is a penalty to the retailer.
Retailers that do not keep sufficient funds in the joint bank account and are short of what is due to the state during a sweep of the account may be forced to obtain a bond. Additionally, states may require financial statements from the retailer to ensure that adequate assets are available and that the business is in a good financial status.
States that have a Surety Bond Requirement:
Connecticut Lottery Retailer Bond: The Connecticut Lottery Commission (CLC) may require the retailer to obtain a bond in an amount that is determined by the CLC.


Florida Lottery Retailer Bond: Obtain a surety bond in the amount determined by the Florida Department of Lottery.


Georgia Lottery Retailer Bond: Obtain a surety bond in the amount determined by the Georgia Lottery Corporation.


Minnesota Lottery Applicants Bond: Retailers who do not maintain a good payment history of lottery sales will need to deposit at least $3,000 or two weeks of ticket sales based on their 26 week average, whichever is more and maintain that amount for at least six months. The deposit can be in the form of a surety bond.


Mississippi Lottery Retailer Bond: Bond amount to be decided by the Mississippi Lottery Corporation.


Nebraska Lottery Retailer Bond: If a bond is required, the Nebraska Lottery Division will determine the bond amount.


North Carolina Lottery Agent Bond: The North Carolina Education Lottery will determine if a surety bond is required and the bond amount.


North Dakota Lottery Retailer Bond: The North Dakota Lottery Division requires the retailer to provide proof of financial stability, and if the financial stability is inefficient, the Division will determine the surety bond amount that will be required.


Ohio Lottery Retailer Bond: A minimum $15,000 surety bond is required, but a higher bond amount may be required based on the lottery sales.


Pennsylvania Lottery Retailer Agent Bond: The Pennsylvania Bureau of State Lotteries may require a surety bond if they find the financial stability of the agent is insufficient. The Bureau will determine the bond amount required.


South Dakota Video Lottery Licensee Bond: The South Dakota Lottery requires a uniform surety bond and will determine the bond amount required.


Virginia Lottery Retailer Bond: The Virginia Lottery Board will determine the surety bond amount that will be required. The bond amount is based on the average volume of lottery ticket sales.
Many of the states that have a surety bond requirement will instead accept another form of security in the amount equal to the bond. This may be a cash deposit or irrevocable letter of credit, or other security.
How Much Will This Bond Cost?
The premium that you pay for a Lottery Retailer Surety Bond is dependent on credit and the required bond amount. Our rates start at 1% of the bond amount with good credit. Contact our Surety Bond Specialists for a free quote that fits your specific situation.
Related Links
North Carolina Education Lottery Retailer Bonds
More Surety Bond Questions?
Check out our FAQ page or What's a Surety Bond? page. Should you need or choose to buy a surety bond, buy from us. SuretyGroup.com has been underwriting surety bonds throughout the U.S. for more than 35 years. When you work with us, you enjoy the unique benefit of dealing with a team of highly experienced surety agents with in-house underwriting authority. This allows you to receive competitive, low rates, quick approvals, and immediate bond delivery. In most cases, your bond will be delivered within 24 hours after you apply for it.



For a downloadable application