Connecticut Lottery Retailer Surety Bonds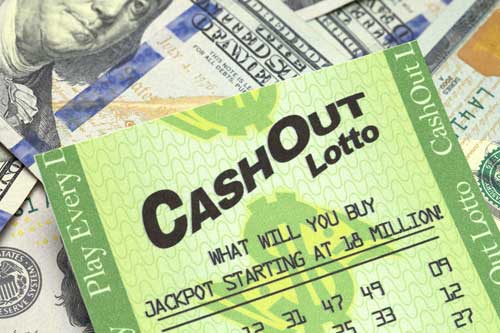 Connecticut's Department of Consumer Protection is responsible for licensing Connecticut Lottery Sales Agents, or Lottery Retailers.
Lottery retailers in Connecticut earn 5% commission for every $1 in lottery sales, plus 1% commission of the prize value for cashing winning tickets. Businesses that sell lottery tickets have proven to increase overall sales for the business, as lottery players tend to make other purchases in the store, and can become repeat customers. Connecticut business owners who are interested in selling lottery tickets must be licensed, and a part of licensing may include obtaining a surety bond.
License Requirements:
Lottery retailers in Connecticut must be licensed. The license expires annually on March 31. Renewal notifications are mailed by Jan. 1, and there is no fee to renew.
Applicants for a license must:
Register with the Connecticut Secretary of State if the business is an LLC, LLP, or corporation
Submit a signed application for a Lottery Sales Agent
Provide a W-9 with a taxpayer ID number
Submit a tax certification form that has been completed and signed by the applicant and the tax collector
Individuals listed on the application must be photographed. Large corporate chains are exempt except for the Person in Charge. A new photograph is required every three years.
Provide security of the business premises
Ensure the premises is accessible to the public
Undergo a criminal background check
Open a dedicated lottery bank account for lottery money
May not sell or redeem tickets to minors under 18
May only sell tickets during your regular business hours
Be courteous to all customers
Attend training sessions
Surety Bond Requirement:
Provide a type of security if required by the Connecticut Lottery Commission (CLC). The CLC will request a consumer credit report on the applicant, and may use the report to decide if a surety bond (or other form of security) will be required, or if they want to allow applicant to be an agent at all. The security protects the state from financial loss due to inappropriate actions by a lottery agent.
What Will This Bond Cost?
The premium you pay for a Connecticut Lottery Retailer Surety Bond depends on the bond amount and your credit. Our rates start at $100 for bond amounts of $10,000 and less, and 1% for bond amounts greater than $10,000, with good credit. Contact our Surety Bond Specialists for a free quote that fits your specific situation.
Did You Know?
Connecticut has the 4th oldest lottery in the U.S., with the state's lottery games beginning in 1972.
Related Links:
Connecticut Lottery Corporation Rules of Operation
More Surety Bond Questions?
Check out our FAQ page or What's a Surety Bond? page. Should you need or choose to buy a surety bond, buy from us. SuretyGroup.com has been underwriting surety bonds throughout the U.S. for more than 35 years. When you work with us, you enjoy the unique benefit of dealing with a team of highly experienced surety agents with in-house underwriting authority. This allows you to receive competitive, low rates, quick approvals, and immediate bond delivery. In most cases, your bond will be delivered within 24 hours after you apply for it.



For a downloadable application