Alabama Motor Vehicle Dealer Bond Requirement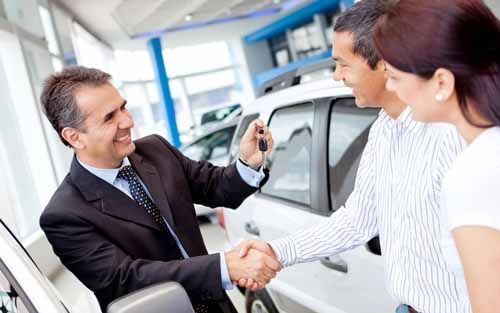 Alabama (AL) Motor Vehicle Dealers need to have a surety bond before they can receive their dealer license.
The State of Alabama Department of Revenue, Motor Vehicle Division, known as the "Department", is responsible for the licensing of new and used motor vehicle dealers (also known as car dealers or auto dealers), motorcycle dealers, trailer dealers (trailers do not require a certificate of title), and motor vehicle wholesalers.
The Code of Alabama 1975, Sections 40-12-390, defines the new motor vehicle dealer license requirements.
The following is required for licensure:

1. Completion of the online application (ETAPS) and payment of the license fee and dealer plate fees.
2. Submit a copy of all owner(s), partner(s), member(s), officers and directors drivers licenses or non-driver identification cards.
3. Obtain blanket liability insurance coverage with minimum limits of $25,000 bodily injury/person/accident, $50,000 combined bodily injury/accident and $25,000 property damage/accident or, a combined single limit of $75,000 per accident and attach the completed Insurance Certification Form (MVD-1.
4. Submit a picture of the signage and lot (new and used dealers).
5. Upon issuance of the dealer license, dealer must go to their county licensing office to obtain a privilege license.
6. Obtain a $25,000 surety bond from SuretyGroup.com and upload as an attachment to the license application.
7. License and bond renews October 1 of each year.
Premiums for Alabama new motor vehicle dealer bonds are dependent on credit.
Did you know?
Upon completion of entering a new dealer license application in the Alabama MVTRIP portal, you must print out the transmittal sheet and mail it to the Department along with any supporting documents.
Related Links:
Alabama Department of Revenue - Motor Vehicle Division
Alabama Department of Revenue - Dealer License / Desginated Agent License Application