Alabama Motor Fuel Terminal Operator Surety Bond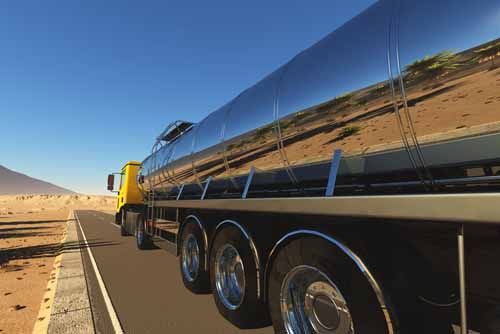 The Alabama Department of Revenue, Business & License Tax Division, Motor Fuels Section is responsible for the collection of excise tax of terminal operators, suppliers, permissive suppliers, distributors, importers, exporters and blenders of motor fuels. The department provides an online system for tax reporting and an EFT system for tax payments.
The Code of Alabama 1975, Title 40, Chapter 17, Article 4 states The excise tax shall apply to persons, firms, corporations, dealers, or distributors storing lubricating oil and distributing the same or allowing the same to be withdrawn from storage, whether such withdrawals are for sale or for use;  provided, that "sellers" of lubricating oil and its substitutes paying the tax herein provided may pay the same computed and paid on a basis of their sales as hereinafter required, and storers and distributors shall compute and pay this tax on the basis of their withdrawals or distributions. Alabama Code 40-17-173.

Surety Bond and License Requirements:
Complete the License Application for Motor Fuel Terminal Operator.
Payment of all taxes, penalties, and interest which may be now due or may become due.
Submit a monthly report by the last day of each calendar month.
Submit an annual tax return by the last day of January for the prior calendar year.
The State of Alabama Department of Revenue will determine if a surety bond is required and the amount of the bond.
How Much Will a Fuel Terminal Operator Bond Cost?
The premium that you pay for an Alabama Motor Fuel Terminal Operator Tax Surety Bond is dependent on credit and the bond amount required. Our rates start at 1% of the bond amount with good credit. Contact our Surety Bond Specialists for a free quote.
Did You Know?
Alabama taxes are due monthly and can be filed electronically.
Related Links:
Alabama Department of Revenue - Motor Fuels
Read our blog,
Does Your Gas Money Go Where It's Supposed To?
Alabama Motor Fuel Blender Tax License Bond
Alabama Motor Fuel Distributor Bond
Alabama Excise Tax License Supplier Bond
Alabama Motor Fuel Exporter Tax License Bond
Alabama Motor Fuel Importer Tax License Bond
Alabama Motor Fuel Permissive Supplier Bond
More Surety Bond Questions?
Check out our FAQ page or What's a Surety Bond? page. Should you need or choose to buy a surety bond, call us first. SuretyGroup.com has been underwriting surety bonds throughout the U.S. for more than 35 years. When you work with us, you enjoy the unique benefit of dealing with a team of highly experienced surety agents with in-house underwriting authority. This allows you to receive competitive, low rates, quick approvals, and immediate bond delivery. In most cases, your bond will be delivered within 24 hours after you apply for it.



For a downloadable application