Wisconsin Seller of Checks or Money Transmitter Surety Bonds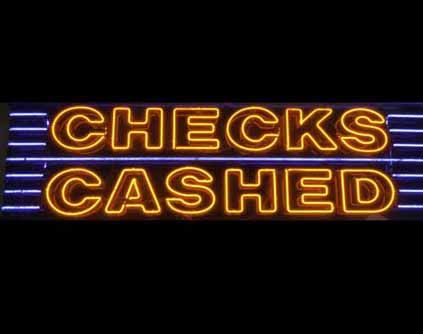 The state of Wisconsin Department of Financial Institutions oversees the licensing of Seller of Checks and Money Transmitter for individuals or companies transmitting money from one place or to another. This includes companies that provide services for check cashing, money transfers and payday loans.
Surety Bond and License Requirements:
Applicants will need to apply for their license through the National Mortgage Licensing System (NMLS) and pay the licensing and process fees.
Obtain a $10,000 surety bond for the primary business location and $5,000 surety bond for each branch location up to a maximum bond amount not to exceed $300,000. Instead of a surety bond, a financial guarantee of equal value may be deposited with the state.
Each officer, key member, president, chief executive officer, CEO, or CFO, vice president, secretary, treasurer and owner with 10% or more interest of the business will need to submit a criminal history report obtained from the State Police.
Provide copies of financial statements that are dated no more than 90 days from the date of application.
Provide sample copies of the checks to be used for business transactions, customer receipts, and authorization forms. Applicants will also need to provide a business plan.
For any disclosure question that are marked "yes," provide an explanation for each answer.
How Much Will This Bond Cost?
The premium that you pay for a Wisconsin Seller of Checks Surety Bond will depend on credit and the number of bonds required. Our rates start at 1.5% of the bond amount with good credit.
Did You Know?
Applicants will need to prove a minimum net worth of $100,000 and have current assets that are greater than its liabilities.
Related Links:
Wisconsin Seller of Checks Application Instructions
Wisconsin Lost Instrument Bond
More Surety Bond Questions?
Check out our FAQ page or What's a Surety Bond? page. Should you need or choose to buy a surety bond, buy from us. SuretyGroup.com has been underwriting surety bonds throughout the U.S. for more than 35 years. When you work with us, you enjoy the unique benefit of dealing with a team of highly experienced surety agents with in-house underwriting authority. This allows you to receive competitive, low rates, quick approvals, and immediate bond delivery. In most cases, your bond will be delivered within 24 hours after you apply for it.



For a downloadable application