When Is a Surety Bond Needed for Registration of a Washington Investment Adviser?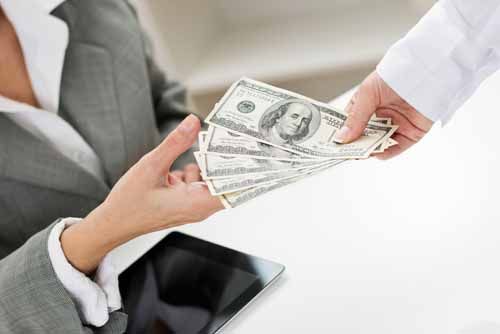 Washington State Department of Financial Institutions, Securities Division, oversees the registration and licensing of Investment Advisers, investigates consumer complaints, provides valuations for old stock and protects consumers from fraudulent securities activities.
The Securities Act of Washington and WAC 460-24A-060 provides details that investment advisers must meet for the license registration process.
The license registration process includes the following:

1. Payment of a filing fee and application for registration through IARD with any required attachments.
2. Provide samples of proposed client contract and/or agreement.
3. Provide a balance sheet that is not more than 90 days old from the date of filing for registration.
4. Pooled Investment Vehicles have additional requirements.
5. Maintain a minimum net worth of $10,000 if there is discretionary authority of client funds.
6. Maintain a minimum net worth of $35,000 with custody of client funds.
7. If the minimum net worth is not met for either custody of client funds or discretionary authority of client funds, a surety bond is required to make up the deficiency. Talk to an expert at SuretyGroup.com to get the bond you need.
8. License expires annually on December 31.
9. De Minimis: out-of-state applicants are not required to register until there are more than five clients in a 12-month period.
How Much Will This Bond Cost?
The premium that you pay for a Washington Investment Adviser Surety Bond is dependent on credit and the bond amount required.
Did You Know?
Sole proprietor investment advisers in Washington must pass within the past two years, the Series 65, Series 7 and Series 66 examinations. Approved designations include the CFP, ChFC, PFS, CFA and CIC.
Related Links:
Investment Adviser Registration
Investment Adviser Registration Depository (IARD)
Information for Applicants
Have Questions?
Contact our Surety Bond Specialists at:
Phone: 1‑844‑432‑6637
Email: info@suretygroup.com
Fax: 404-351-3237
Hours: 8:00-5:00 CST, Monday through Friday