DOL H-2A Program Surety Bonds for Farm Labor Contractors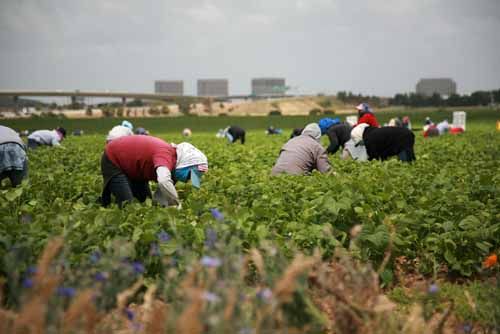 A H-2A Farm Labor Contractor surety bond is required by the U.S. Department of Labor, Wage and Hour Division (also known as the DOL) for employment of temporary migrant and seasonal agricultural workers.
The DOL H-2A program ensures compliance by farm labor contractors fulfilling temporary farm labor needs for harvesting or other agricultural activities. Compliance includes such things as proper pay, transportation, housing, and accommodations for migrant or seasonal workers.
Farm labor contractor applicants are required to completie the WH-530 Application to obtain a certificate of registration. Mail completed applications to the U.S. Department of Labor Wage Hour Division, Farm Labor Certificate Processing, 90 Seventh Street Ste 13-100, San Francisco, CA 94103.
Surety Bond Requirements
H-2A workforce requirements include ensuring the appropriate surety bond is obtained according to the number of employees for each job site:
• 25 employees or fewer - a $5,000 bond is required
• 25 to 49 employees - a $10,000 bond is required
• 50 to 74 employees - a $20,000 bond is required
• 75 to 99 employees - a $50,000 bond is required
• 100 or more employees - a $75,000 bond is required.
The surety bond terms are for two years including the harvest date.
Elgible Countries for the Temporary Work Program:
Andorra • Argentina • Australia • Austria • Barbados • Belgium • Brazil • Brunei • Bulgaria • Canada • Chile • Colombia • Costa Rica • Croatia • Czech Republic • Denmark • Dominican Republic • Ecuador • El Salvador • Estonia • Ethiopia • Fiji • Finland • France • Germany • Greece • Grenada • Guatemala • Honduras • Hungary • Iceland • Ireland • Israel • Italy • Jamaica • Japan • Kiribati • Latvia • Lichtenstein • Lithuania • Luxembourg • Macedonia • Madagascar • Malta • Moldova • Mexico • Monaco • Mongolia • Montenegro • Nauru • The Netherlands • Nicaragua • New Zealand • Norway • Panama • Papua New Guinea • Peru • The Philippines • Poland • Portugal • Romania • San Marino • Serbia • Singapore • Slovakia • Slovenia • Solomon Islands • South Africa • South Korea • Spain • St. Vincent and the Grenadines • Sweden • Switzerland • Taiwan* • Thailand • Timor-Leste • Tonga • Turkey • Tuvalu • Ukraine • United Kingdom • Uruguay • Vanuatu •
How Much Will a H-2A Labor Contractor Bond Cost?
The premium that you pay for U.S. Department of Labor H-2A Program Surety Bond is dependent on credit and the bond amount required. Our rates start at $100 for bond amounts $10,000 and under, and 1% of the bond amount for over $10,000 with good credit. Our Surety Bond Specialists can provide you with a free quote that fits your specific situation.
Did You Know?
A new H-2a surety bond is required for each harvest season.
Information:
H-2a Farm Labor Contractors
H-2A Temporary Agricultural Workers
Read Our Blog,
Why Picking the Right H-2A Bond Provider is Important
More Surety Bond Questions?
Check out our FAQ page or What's a Surety Bond? page. Should you need or choose to buy a surety bond, buy from us. SuretyGroup.com has been underwriting surety bonds throughout the U.S. for more than 35 years. When you work with us, you enjoy the unique benefit of dealing with a team of highly experienced surety agents with in-house underwriting authority. This allows you to receive competitive, low rates, quick approvals, and immediate bond delivery. In most cases, your bond will be delivered within 24 hours after you apply for it.



For a downloadable application