Contract Subdivision Surety Bonds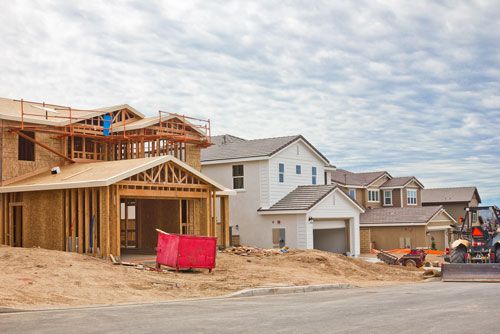 Anyone purchasing a house in a subdivision expects to have safe roads, curbs, sidewalks, utilities, sewers and water mains around their home and neighborhood.
When a property owner wants to develop their land into a subdivision, those involved, especially the city, county or town want to make sure this work is done properly, is compatible with existing infrastructure, and is completed within a certain time frame. A subdivision surety bond is usually required before the project begins.
Surety Bond and Obligee
A subdivision surety bond is also known as a plat bond, a completion bond, or a performance bond. It can also be called a site improvement bond, though that is often a term used for improvements to existing structures, while a subdivision bond covers new construction.
The bond guarantees that the owner/developer or contractor:
has the finances available to complete the project
will properly complete the improvements
will pay all the workers and suppliers
will complete the project within a certain time frame
guarantees the workmanship and materials for at least one year
A surety bond has three entities involved: the obligee, the principal, and the surety. In the case of construction projects, the obligee would be the city,municipality, or county that requires a bond. The principal is the owner/developer that obtains the bond and is responsible for the project, and the surety is the surety company that writes the bond.
A subdivision bond is different from other construction performance bonds in that with subdivision bonds, the developer/owner (principal) of the project pays for the work to be done. With a typical construction performance bond, the obligee (such as a local government) pays for the project. In both cases, the principal obtains the bond to secure the project budget and timeline.
Instead of a surety bond, other acceptable forms of security are an irrevocable letter of credit, certificates of deposit, cash, a certified/cashier's check, or a money order.
Approval of the bond depends on several factors including the developer's experience plus business and personal financial statements.
What Will This Bond Cost?
The premium you pay for a subdivision surety bond depends on factors such as the bond amount, plus the condition of your business and personal financial statements. Contact our Surety Bond Specialists for a free quote that fits your specific situation.
Did You Know?
Completion bonds are also used for film and video game projects.
Related Links:
Site Improvement Bonds
Infrastructure Contractor Surety Bond
More Surety Bond Questions?
Check out our FAQ page or What's a Surety Bond? page. Should you need or choose to buy a surety bond, buy from us. SuretyGroup.com has been underwriting surety bonds throughout the U.S. for more than 35 years. When you work with us, you enjoy the unique benefit of dealing with a team of highly experienced surety agents with in-house underwriting authority. This allows you to receive competitive, low rates, quick approvals, and immediate bond delivery. In most cases, your bond will be delivered within 24 hours after you apply for it.



For a downloadable application