Site Improvement, Subdivision or Plat Surety Bonds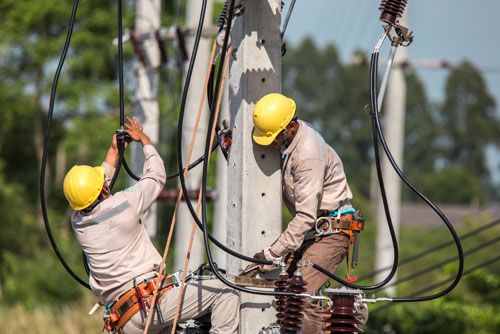 A site improvement plan lays out infrastructure enhancements of an existing subdivision or commercial development, which can include updating items such as access, utilities, sewers, gutters, drainage, curbs, streets, landscaping, and fencing.
Before a permit can be issued for construction, a contractor may first need to obtain a site improvement surety bond. The bond guarantees that a contractor will make all the proper improvements as agreed upon.
Instead of a bond, other securities may be provided in including a certificate of deposit, cash, certified cashier's check, money order, or an irrevocable letter of credit.
Surety Bonds
A site improvement surety bond is sometimes referred to as a subdivision bond or a plat bond. But while a subdivision bond is for new construction, a site improvement bond is for improvements or upgrades to existing infrastructures.
Site improvements are different from typical construction projects in that with a typical project with a public entity like a city, the city pays for the construction costs. With a site improvement, the owner pays for the costs of the improvements.
The surety bond may detail the estimate of expenses, state what improvements are to be made, and give a date of completion.
Because a contractor must go through a pre-approved process with an underwriter to obtain a bond, an obligee is assured that the contractor has the resources to complete the project.
Information the underwriter needs can include:
list of improvements to be made
budget
source of income
credit check
personal and business financials
contractor's experience
character of the contractor
company information
history of key personnel
insurance policies
bank statements and bank lines of credit
licenses
ownership structure
copy of subdivision agreement
How Much Does This Bond Cost?
The premium you pay for a Site Improvement Surety Bond depends on factors such as the bond amount plus business and personal financials. Contact our Surety Bond Specialists for a free quote based on your specific project.
Did You Know?
A site improvement bond is for existing structures and sites, while a subdivision bond is for new construction.
Related Links:
Subdivision Bonds for New Construction
SBA Guarantee Program
More Surety Bond Questions?
Check out our FAQ page or What's a Surety Bond? page. Should you need or choose to buy a surety bond, buy from us. SuretyGroup.com has been underwriting surety bonds throughout the U.S. for more than 35 years. When you work with us, you enjoy the unique benefit of dealing with a team of highly experienced surety agents with in-house underwriting authority. This allows you to receive competitive, low rates, quick approvals, and immediate bond delivery. In most cases, your bond will be delivered within 24 hours after you apply for it.



For a downloadable application