Puerto Rico Surety Bonds for Mortgage Lenders and Servicers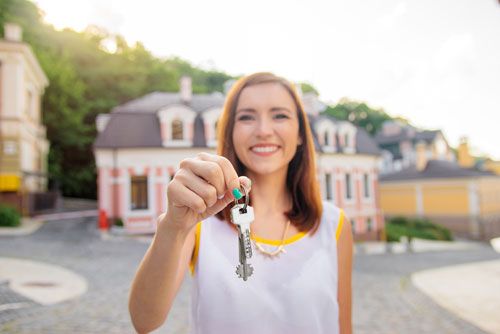 The Office of the Commissioner of Financial Institutions of the Commonwealth of Puerto Rico oversees the licensing of Mortgage Lenders/Servicers in Puerto Rico. A part of the licensing requirement is to obtain a $500,000 surety bond. The surety bond guarantees that the mortgage lender/servicer will honestly and faithfully perform their duties according to all rules and regulations of the Commonwealth of Puerto Rico.
Surety Bond Requirements:
Obtain a $500,000 surety bond. The bond amount increases by $10,000 for each additional office.
Licensing Requirements:
Complete the required mortgage lender license application through the National Mortgage Licensing System (NMLS)
Must have at least $350,000 capital
Must have at least $200,000 in liquid assets. For each additional office, the requirement for liquid assets increases $125,000.
Criminal background check, credit check, experience, and education of control persons.
May not use more than one trade name, fictitious name, or DBA for each license.
License fees cost $3,850, which includes the investigation and NMLS processing fee. Licenses processed after June 30 cost $2,600 for that year. Fees are not refundable.
Answer disclosure questions and provide details for every "yes" answer.
Obtain a Certificate of Authority or Good Standing from the Secretary of State.
If the applicant was organized or formed outside of Puerto Rico, submit certified proof of authorization to do business in the state from the Puerto Rico Secretary of State.
How Much Will This Bond Cost?
The premium you pay for a Puerto Rico Mortgage Lender/Servicer surety bond depends on the bond amount and your credit. Premiums start as low as .75% of the bond amount with good credit. Contact our Surety Bond Specialists for a free quote that fits your specific situation.
Did You Know?
Claims can be made on the bond up to five years following the date in which the bond ceased its effect.
Related Links:
NMLS: New Application Checklist for Puerto Rico Mortgage Lender/Servicer
Puerto Rico Mortgage Loan Originator
Puerto Rico Mortgage Broker Bond
More Surety Bond Questions?
Check out our FAQ page or What's a Surety Bond? page. Should you need or choose to buy a surety bond, buy from us. SuretyGroup.com has been underwriting surety bonds throughout the U.S. for more than 35 years. When you work with us, you enjoy the unique benefit of dealing with a team of highly experienced surety agents with in-house underwriting authority. This allows you to receive competitive, low rates, quick approvals, and immediate bond delivery. In most cases, your bond will be delivered within 24 hours after you apply for it.



For a downloadable application