Puerto Rico Surety Bonds for Mortgage Loan Originators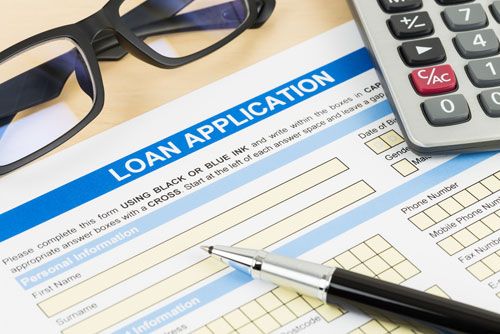 The Office of the Commissioner of Financial Institutions in the Commonwealth of Puerto Rico administers the licensing of Mortgage Loan Originators through the National Mortgage Licensing System (NMLS).
The "Act to Regulate the Business of Mortgage Loans in Puerto Rico" defines the requirements for the mortgage loan originator licensing regulations. One of the requirements includes obtaining a security, such as a surety bond. The bond ensures compliance of state laws and honest performance of duties.
Licensing Requirements:
The requirements for licensing include:
Before submitting an application, applicants must complete at least 20 hours of NMLS-approved pre-licensure educational courses and pass written tests.
Pay fees:

NMLS Processing Fee $30
Puerto Rico License/Registration fee $100
Credit report $15
FBI Criminal Background Check $36.25

Submit Application (MU4) Form
Criminal Background Check
Credit report with explanation of derogatory credit accounts
Disclosure questions with an explanation for each "yes" answer
Company Sponsorship Request
Employment History
Legal Name/Status Documentation
Memorandum of Tax Certification
Garnishment of Wages - information on any salary garnishments
Surety Bond Requirement:
Submit a $5,000 surety bond. Instead of a bond, an applicant may provide notes, certificate of deposit, letter of credit, or other evidence of indebtedness of the Government of Puerto Rico.
What Will This Bond Cost?
The premium that you pay for a Puerto Rico Mortgage Loan Originator Surety Bond is dependent on credit. Rates start as low as $100 with your good credit. Contact our Surety Bond Specialists for a free quote that fits your specific situation.
Did You Know?
License renewal is to be filed on or before Dec. 1 of each year through the NMLS, with evidence of a surety bond in place.
Related Links:
NMLS: Puerto Rico Mortgage Loan Originator License - New Application Checklist
Commissioner of Financial Institutions of Puerto Rico
Puerto Rico Mortgage Broker License Surety Bond
More Surety Bond Questions?
Check out our FAQ page or What's a Surety Bond? page. Should you need or choose to buy a surety bond, buy from us. SuretyGroup.com has been underwriting surety bonds throughout the U.S. for more than 35 years. When you work with us, you enjoy the unique benefit of dealing with a team of highly experienced surety agents with in-house underwriting authority. This allows you to receive competitive, low rates, quick approvals, and immediate bond delivery. In most cases, your bond will be delivered within 24 hours after you apply for it.



For a downloadable application