New Jersey Investment Adviser Surety Bond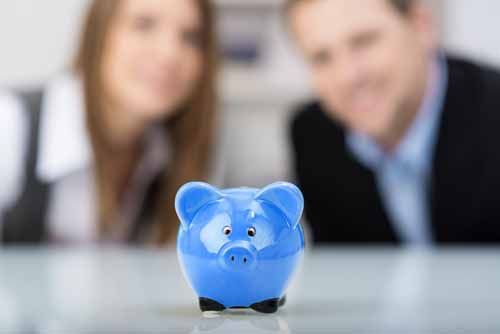 The State of New Jersey Office of the Attorney General, Bureau of Securities (NJBOS), administers the securities program and has oversight of the professional investment adviser and representatives registration, as well as handling of consumer complaints and fraud prevention of investment advisers. According to the New Jersey Uniform Securities Law 49:3-56, investment advisers must meet the conditions set forth in the Act which includes registration.
Surety Bond and Registration Requirements:
Payment of a filing fee and application for registration through IARD with any required attachments.
Sample copies of a written client contracts and/or agreements.
Provide sample copies of promotional pamphlets or other advertising materials.
Provide a notarized financial statement acknowledging its accuracy.
Obtain a $35,000 surety bond if the net capital is less than $35,000 and has custody of client funds or securities.
Obtain a $10,000 surety bond is required if the minimum net worth is less than $10,000 and has only discretionary authority over client funds.
Copy of certificate of formation or articles of incorporation.
A written declaration that the applicant is in compliance with the requirements of the home state as to its records, books, bonding and net capital.
Licenses expire on December 31 of each year.
De Minimis- applicants are not required to register until there are five clients or more in any consecutive 12-month period.
How Much Will This Bond Cost?
The premium that you pay for a New Jersey Investment Adviser Surety Bond is dependent on credit and the bond amount required. Our rates start at $150 for $10,000 bonds with good credit. Rates for $35,000 bonds start at $525 with good credit. Contact our Surety Bond Specialists for a free quote.
Did You Know?
New Jersey investment advisers must renew their registration and bond annually by December 31.
Related Links:
New Jersey Instructions for Investment Advisers and Adviser Representatives
New Jersey Uniform Securities Law
New Jersey Administrative Code
New York Budget Planner License Surety Bonds
More Surety Bond Questions?
Check out our FAQ page or What's a Surety Bond? page. Should you need or choose to buy a surety bond, buy from us. SuretyGroup.com has been underwriting surety bonds throughout the U.S. for more than 35 years. When you work with us, you enjoy the unique benefit of dealing with a team of highly experienced surety agents with in-house underwriting authority. This allows you to receive competitive, low rates, quick approvals, and immediate bond delivery. In most cases, your bond will be delivered within 24 hours after you apply for it.



For a downloadable application