Surety Bonds for a New York Budget Planner License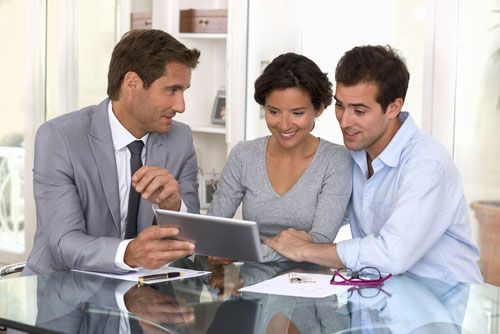 When consumers have debt that becomes unmanageable, they can turn to a Budget Planner who can help arrange lower fees and interest rates, plus create a debt consolidation or repayment plan.
Budget Planners in NY are required by the New York State Department of Financial Services to be licensed. Only a charitable corporation or a not-for-profit entity that is incorporated in another state may operate a business of budget planning in New York. A requirement for the license includes obtaining a surety bond.
Budget Planner Activities:
A New York Budget Planner license authorizes the following activities:
Bi-weekly payment processing services
Debt management/credit counseling
Debt negotiation
Debt settlement/debt adjuster
Non-mortgage loan modifications
Other-Debt
Surety Bond Requirement:
Obtain a $250,000 surety bond written by a company that is licensed to do business in New York. SuretyGroup.com fulfills that requirement. Upon receipt of your purchased bond, you will need to upload it into the NMLS system.
Instead of a surety bond, a deposit of assets may be placed on file with the state.
NY and NMLS License Requirements:
New York's State Department of Financial Services uses the NMLS (Nationwide Multistate Licensing System and Registry) to manage budget planning licenses. The application requirements include:
Submit Company Application Form (MU1)
Financial Statements: Submit three most recent years audited financial statements prepared by a Certified Public Accountant
Submit Other Trade Names if operating under a different name than the applicant's legal name.
List the Resident/Registered Agent
List Primary Company Contact and Primary Consumer Complaint Contact
List Non-Primary Contact Employees for the following: Accounting, Licensing, Consumer Complaint (public), Consumer Complaint (Regulator), Legal, Pre-Exam
Bank Account information
Disclosure Questions with a detailed explanation of each "yes" response
Qualifying Individual with at least one year of experience in financial services or a related field applicable to budget planning
Control Person Attestation (MU2)
Credit Report for Control individuals
Business Plan
Certificate of Authority/Good Standing Certificate
Company Staffing and Internal Policies
Document Samples
Formation Documents
Management Chart
Organizational Chart/Description
Individual (MU2) Documents:
Credit Report explanations of derogatory credit accounts
Legal Name/Status Documentation
Memorandum of Tax Certification
Personal Financial Statement for executive officers
Control Individuals must submit the Authority of Release Information
Surety Bond for $250,000
Restricted words in the applicant's name must meet the approval of the Superintendent
Fingerprints for control individuals
Control persons who do not currently reside in the US or have not lived in the US for the last five years must submit an investigation background report.
Engagement Letter for applicant corporations that don't have a three-year period of actual operation supported by audited financial data.
How Much Will This Bond Cost?
The premium you pay for a New York Budget Planner Surety Bond starts as low as 1% of the bond amount with good credit. Business and personal financial statements are required for underwriting purposes. Contact our Surety Bond Specialists for a free quote that fits your specific situation.
Did You Know?
The application fee for New York Budget Planners is $3,000.
More Surety Bond Questions?
Check out our FAQ page or What's a Surety Bond? page. Should you need or choose to buy a surety bond, buy from us. SuretyGroup.com has been underwriting surety bonds throughout the U.S. for more than 35 years. When you work with us, you enjoy the unique benefit of dealing with a team of highly experienced surety agents with in-house underwriting authority. This allows you to receive competitive, low rates, quick approvals, and immediate bond delivery. In most cases, your bond will be delivered within 24 hours after you apply for it.



For a downloadable application