Missouri Surety Bonds for Service Contract Providers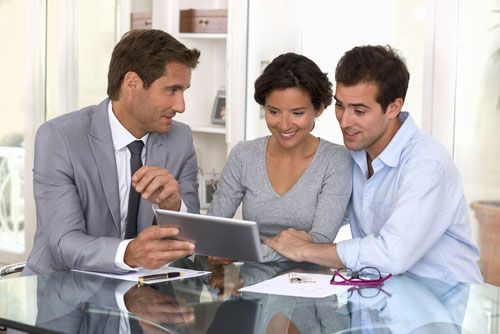 Service Contract Providers are responsible for issuing service contracts. In Missouri, service contract providers must register with the Missouri Department of Insurance, Financial Institutions and Professional Registration before issuing any service contracts. Registration fees are $300, and registration must be renewed annually between Jan. 1 and Feb. 1.
Financial Guarantee:
Service Contract Providers in Missouri must prove financial responsibility as a performance guarantee to contract holders. This must be one of the following:
Insure all service contracts with a reimbursement insurance policy
Maintain a funded reserve account that is no less than 40% of gross considerations received, less claims paid, for all in-force contracts. They must also place a financial security deposit that is not less than $25,000, which can be a surety bond or other acceptable form of security.
Maintain a net worth of at least $100 million dollars
Contract Requirements:
Service contract providers may not use deceptive practices, and must keep accurate accounts, books, and records of transactions. The providers have certain contract requirements that must be met, which includes:
Contracts must be written in clear and understandable language
Contracts must be printed or typed
Contracts must state:


Total purchase price
Terms under which the contract is sold
Amount of a deductible
What merchandise and services are provided
Any limitations, exceptions, or exclusions
Obligations and duties of the service contract holder
What Will a Missouri Service Contract Provider Surety Bond Cost?
The premium you pay for a Missouri Service Contract Provider surety bond starts at .75% of the bond amount with good credit. Contact our Surety Bond Specialists for a free quote that fits your specific situation.
Did You Know?
The surety bond remains in force until it is cancelled. The bond guarantees full compliance of Missouri's laws and faithful performance to contract holders.
Related Links:
Missouri Department of Insurance – Instructions for Service Contract Provider Registration
Missouri Motor Vehicle Extended Service Contract Bond
More Surety Bond Questions?
Check out our FAQ page or What's a Surety Bond? page. Should you need or choose to buy a surety bond, buy from us. SuretyGroup.com has been underwriting surety bonds throughout the U.S. for more than 35 years. When you work with us, you enjoy the unique benefit of dealing with a team of highly experienced surety agents with in-house underwriting authority. This allows you to receive competitive, low rates, quick approvals, and immediate bond delivery. In most cases, your bond will be delivered within 24 hours after you apply for it.



For a downloadable application