Motor Vehicle Service Contract Provider Surety Bonds in Missouri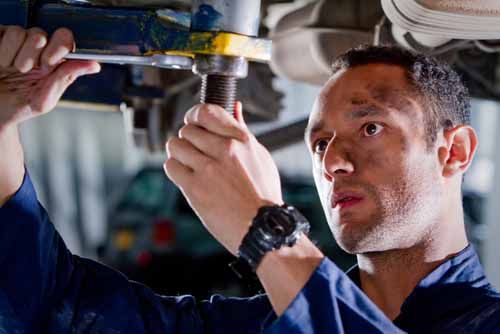 A motor vehicle service contract is an agreement for a specific duration of time to perform the repair, replacement, or maintenance of a motor vehicle due to defects in materials, workmanship, or normal wear and tear.
The state of Missouri requires those who sell, offer, negotiate, or solicit an extended service contract with a customer to be licensed. A part of licensing includes providing proof of financial security, such as a surety bond.
Licensed and Bonded
Licensing requirements for Missouri motor vehicle service contract providers include:
Provide a Guaranty of Motor Vehicle Service Contract Obligations
Provide a Bond of Service Contract Provider Form (Form SC-1)
File a registration form with the Director of the Missouri Department of Insurance before issuing any service contracts.
Pay a registration fee
DBA providers must submit a certified copy of the Certificate in Fact from the Missouri Secretary of State
Provide a financial security guarantee that the ensures the provider will fully comply with the provisions of the laws of the State of Missouri and show faithful performance of its obligations to contract holders. The Director may conduct investigations or examinations of providers, administrators, insurers, or other persons to protect service contract holders in the state.

Insure all motor vehicle service contracts under a reimbursement insurance policy, or
Maintain a funded reserve account for its obligation under its contracts issued and outstanding in the state, and place in trust a financial security deposit of at least $25,000 in the form of a surety bond, cash, securities, letter of credit, or other form accepted by the Director, or
Maintain a net worth of at least $100 million
How Much Will This Bond Cost?
The premium you pay for a Missouri Motor Vehicle Service Contract Provider Bond depends on the bond amount and your credit. Our rates start at .75% of the bond amount with good credit. Contact our Surety Bond Specialists for a free quote that fits your specific needs.
Did You Know?
Missouri motor vehicle service contract providers must renew their registration between Jan. 1 and Feb. 1 each year.
Related Links:
Motor Vehicle Extended Service Contract Licensing Information:
Missouri Department of Insurance
More Surety Bond Questions?
Check out our FAQ page or What's a Surety Bond? page. Should you need or choose to buy a surety bond, buy from us. SuretyGroup.com has been underwriting surety bonds throughout the U.S. for more than 35 years. When you work with us, you enjoy the unique benefit of dealing with a team of highly experienced surety agents with in-house underwriting authority. This allows you to receive competitive, low rates, quick approvals, and immediate bond delivery. In most cases, your bond will be delivered within 24 hours after you apply for it.



For a downloadable application