Michigan Money Transmitter License Surety Bond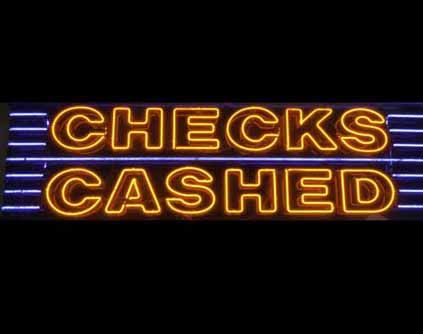 The Michigan Department of Insurance and Financial Services (DIFS) otherwise known as "the Department" regulates and administers the Money Transmission Services Provider program, and has oversight of the licensing, as well as handling of consumer complaints and auditing. The licensing process will need to be completed through the Nationwide Multistate Licensing System (NMLS). The license allows for activities such as receiving or sending of money, issuing or selling of payment devices, or the selling and issuing of prepaid currency.
The Michigan Money Services Act (Act 250 of 2006 Section 487.1011) requires any person providing money business services including money transmitters to first obtain a license and have sufficient assets to cover outstanding transmission transactions and have a minimum $500,000 surety bond on file with the state.
Surety Bond Requirements:
The obligee that requires a surety bond to be on file is the Michigan Department of Insurance and Financial Services. The surety bond is required to protect consumers in the event a money transmitter (the licensee) fails to comply with the state regulations and laws, and has been found to be in violation, a claim may be made against the bond. If a claim is placed on the surety bond, the licensee (the principal listed on the bond) is responsible for repayment of the claimed amount. If the surety pays the claim, the principal is required to reimburse the surety.
A minimum $500,000 surety bond is required and the bond amount may be increased up to a maximum of $1,500,000. The bond amount is based on the number of authorized delegates and the number of off-site locations in the state.
Additional locations will require the bond amount to be increased by $10,000 for each location.
License Requirements Completed Through NMLS:
Complete the application and provide the payment for the license and application fee, the Uniform Authorized Agent Reporting Processing fee, and license fee for each additional location.
Provide business formation documents, a certificate of good standing (that is dated not more than 60 days prior to the application filing date).
Provide the name of the qualifying individual who provides onsite managerial services and complete the control person attestation (Form MU-2).
Obtain a minimum $500,000 surety bond. The surety bond will be uploaded into the NMLS system by the issuing surety.
Provide prior two years financial statements that prove a company net worth of at least $100,000, plus $25,000 more for each additional location. Financial statements need to include a balance sheet, statement of income or loss, and statement of cash flow dated within 90 days of the business fiscal year end date and must be audited and signed by a CPA or unaudited and signed by an executive officer. For startup companies, provide an initial statement if condition. If any of the funds are pledged as payments of liability, please proved a report specifying the kind of assets (Form FIS 2053).
Provide a flow of funds structure for each type of transaction, a business plan, an organizational chart, a management chart, provide the most current review of the applicants Anti-Money Laundering (AML) Policy.
Upload a permissible investment calculation that includes the list of total outstanding obligations and the assets that will be used.
Provide explanations for credit report marks such as collection accounts, charge-offs, delinquent accounts, etc. Also, include proof of payments, payment arrangements, etc.
Answer all questions in the application including the authorized agents, registered agent, other trade names or dba's used, and provide explanations for any disclosure statements answered "yes."
License Requirements Sent Directly to the State:
Provide a list of branch locations, if any.
Provide the confirmation and acceptance of the FinCen filing.
Provide copies of stock ownership, operating agreement of other securities for 100% direct ownership. Or, provide a spreadsheet of owners' names and percentage of ownership for all direct and indirect owners.
Provide evidence of security and privacy for the business website of client data.
Provide a list of licenses held by the company or any individuals for the company (includes real estate, insurance, securities, etc).
How Much Will This Bond Cost?
The premium that you pay for a Michigan Money Transmitter Surety Bond is dependent on credit and the bond amount required. Our rates start at 1.5% of the bond amount with good credit. Personal and business financial statements will be required for the underwriting process. Contact our Surety Bond Specialists for a free quote that fits your specific situation.
Did You Know?
Licenses expire annually on December 31st.
Related Links:
Michigan Money Transmission Services License Information
NMLS Money Transmitter Checklist
More Surety Bond Questions?
Check out our FAQ page or What's a Surety Bond? page. Should you need or choose to buy a surety bond, buy from us. SuretyGroup.com has been underwriting surety bonds throughout the U.S. for more than 35 years. When you work with us, you enjoy the unique benefit of dealing with a team of highly experienced surety agents with in-house underwriting authority. This allows you to receive competitive, low rates, quick approvals, and immediate bond delivery. In most cases, your bond will be delivered within 24 hours after you apply for it.



For a downloadable application