Performance Surety Bonds for Licensed Mechanical Contractors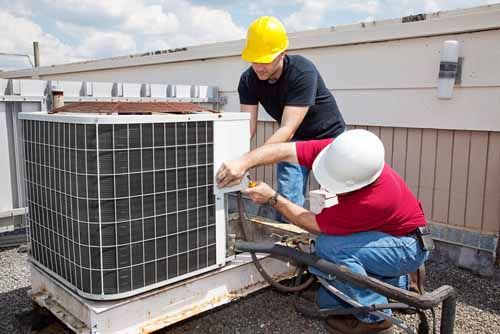 A licensed mechanical contractor of a project, whether it's a city office or a large corporate office building may have duties that includes the design, build, maintenance and repairs of plumbing, piping, HVAC, heating, cooling, and refrigeration systems. A mechanical contractor may also be required to hire subcontractors, such as electricians, when needed. They are responsible for making sure everything is installed in time, within budget, and works efficiently.
Many states, local and federal governments, as well as private entities may require mechanical contractors to be licensed and provide a surety bond for contracted projects. The surety bond is a guarantee that the work will be done in compliance of the contract. A performance bond ensures the contract will be completed by the terms agreed to and a payment bond may be needed for such things as additional or specialty labor, materials and supplies.
Licensing and Bonding:
Mechanical contractors must be extremely experienced in their field. Their training begins by first working as an apprentice with a licensed mechanical contractor. On the job training can count towards the requirements to becoming a journeyman. Once they are a journeyman, they work with a contractor for more hours of experience, and complete any further educational requirements to become a mechanical contractor. After earning a license, a mechanical contractor must keep their license active by obtaining general liability insurance, displaying their license, and in some states, obtaining a surety bond.
Often, in order for a mechanical contractor to bid or contract a project, the obligee of the contract (which is the entity requiring the bond), may require the contractor to be licensed. The license may be obtained and issued through a city, county or state entity.
Examples of bond amounts around the country:
Alaska $10,000
Iowa $5,000
Kansas $5,000 (Wyandotte County/Kansas City)
Minnesota $25,000
Mississippi $2,000 (City of Hattiesburg)
Missouri $10,000 (St. Louis County, Missouri)
Oklahoma $5,000
South Carolina from $7,000 to $400,000
Tennessee $25,000 (Memphis and Shelby County)
Texas $15,000 (Beaumont)
Virginia $1,000 (City of Falls Church)
How Much Will This Bond Cost?
The price you pay for the premium on a Mechanical Contract surety bond depends on the bond amount, plus personal and business financial statements. Contact our Surety Bond Specialists for a free quote that fits your specific situation.
Did You Know?
Mechanical contractors may need to display their license number on their vehicles, advertising, contracts, and bids.
Related Links:
Read our blog,
Insurance Agents: Help Your Clients Obtain a Surety Bond
More Surety Bond Questions?
Check out our FAQ page or What's a Surety Bond? page. Should you need or choose to buy a surety bond, buy from us. SuretyGroup.com has been underwriting surety bonds throughout the U.S. for more than 35 years. When you work with us, you enjoy the unique benefit of dealing with a team of highly experienced surety agents with in-house underwriting authority. This allows you to receive competitive, low rates, quick approvals, and immediate bond delivery. In most cases, your bond will be delivered within 24 hours after you apply for it.



For a downloadable application