Illinois Money Transmitter Surety Bond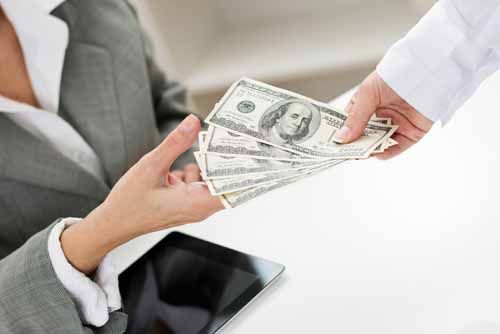 The Illinois Division of Financial Institutions regulates and supervises a variety of financial institutions, including money transmitters. A money transmitter is a person who engages in the business of selling or issuing payment instruments, transmitting money, or exchanging payment instruments. A payment instrument includes a check, draft, money order, traveler's check, stored value card, or other instrument.
A license is required to operate as a money transmitter in Illinois including other money transmission services. Licensing requirements inlcude obtaining a surety bond.
Obligee and Surety Bonds:
The Illinois Department of Financial and Professional Regulation (IDFPR), Division of Financial Institutions is the obligee that requires Illinois money transmitters to obtain a surety bond. The bond is to be for $100,000 or an amount equal to the daily average of outstanding payment instruments for the preceding 12 months or operational history, whichever is shorter, up to a maximum of $2 million. If the bond amount is over $1 million, the applicant may post a bond for $1 million plus a dollar-for-dollar increase in the applicant's net worth above the required net worth as stated below, up to a total amount of $2 million.
| Number of Locations in Illinois | Net Worth Required |
| --- | --- |
| 1 | $35,000 |
| 2-3 | $50,000 |
| 4-5 | $100,000 |
| 6-9 | $150,000 |
| 10-14 | $200,000 |
| 15-19 | $300,000 |
| 20-24 | $400,000 |
| 25 or more | $500,000 |
A surety bond is for the benefit of any claimant against the application or licensee with respect to the receipt, handling, transmission, and payment of money by the licensee or authorized seller.
A licensee must maintain the bond and the net worth until five years after is ceases to do business in the state, unless all outstanding payment instruments are eliminated or the provisions under the Revised Uniform Unclaimed Property Act have become operative and are adhered to by the licensee.
The Director may require the filing of a new or supplemental bond if he reasonably determines that the required bond is insecure, deficient in amount, or exhausted in whole or in part.
Licensing Requirements:
Money transmitters must be licensed in order to engage in the business of selling or issuing payment instruments, transmitting money, or exchanging payment instruments. Separate licenses are not required for authorized sellers of licensees.
The applicant will need to complete the application found on the National Mortgage Licensing System (NMLS) website. The license authorizes the following activities:
Selling or issuing payment instruments
Engaging in the business of receiving money for transmission or transmitting money
Engaging in the business of exchanging, for compensation, money of the United States Government or a foreign government to or from money of another government
Money transmitter licensing fees:
Illinois License/Registration fee $100
Application fee: $100
Investigation fee: $400
Authorized Seller (Delegate) fee: $10 per location
Uniform Authorized Agent Reporting Annual Processing Fee: Annual fee of $.25 for each active authorized agent/delegate location reported through NMLS.
There is no fee for the first 100 active agents reported.
The fee is capped at $25,000 for licensee in any one year.
Illinois Money Transmitter License requirements to be completed in NMLS:
Submission of company form (MU1) serves at the application for the license/registration
Financial Statements must show a company net worth of $10 per authorized seller, from $35,000 to $500,000
Authorized Agents (Delegates) Locations
Other trade Name
Resident/Registered Agent
Primary Contact Employees
Non-Primary Contact Employees
Approvals and Designation
Bank Account information
Disclosure questions with an explanation for every "yes" answer
Control Person (MU2) Attestation
AML/BSA Policy (Anti-money laundering / Bank Secrecy Act)
Business Plan
Certificate of Authority/Good Standing Certificate
Document Samples
Formation Documents
Organizational Chart/Description
Surety Bond for at least $100,000
How Much Does This Bond Cost?
The premium that you pay for an Illinois Money Transmitter or Servicer Surety Bond is dependent on credit and the bond amount required. Our rates start at 1.5% of the bond amount with good credit. Personal and business financial statements will be required for the underwriting process. Contact our Surety Bond Specialists for a free quote that fits your specific situation.
Did You Know?
Prerequisites for licensure include registration with FinCEN and the Illinois Secretary of State.
Related Links
Illinois Transmitters of Money Act
Division of Financial Institutions
Illinois NMLS License Information
Illinois Payday Reform Lender License Surety Bond
More Surety Bond Questions?
Check out our FAQ page or What's a Surety Bond? page. Should you need or choose to buy a surety bond, buy from us. SuretyGroup.com has been underwriting surety bonds throughout the U.S. for more than 35 years. When you work with us, you enjoy the unique benefit of dealing with a team of highly experienced surety agents with in-house underwriting authority. This allows you to receive competitive, low rates, quick approvals, and immediate bond delivery. In most cases, your bond will be delivered within 24 hours after you apply for it.



For a downloadable application