Illinois Payday Reform Lender License Surety Bonds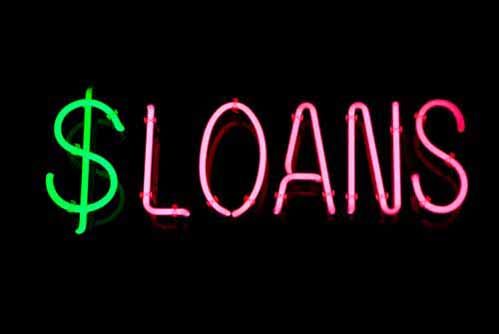 When people are in need of quick cash but can't qualify for a traditional loan, they may seek the help of a payday lender. In the past, payday lenders in Illinois could easily take advantage of their customers, charging interest rates around 300% and leading customers into never ending debt.
The Illinois Payday Loan Reform Act protects consumers in the state who enter into payday loans. The Act regulates the lenders by determining fair interest rates and payment schedules. Lenders must be licensed, and a part of licensing includes obtaining a surety bond to guarantee that lenders will run their business honestly and ethically.
License and Bond Requirements
Licensing is through the Nationwide Multistate Licensing System & Registry (NMLS). The licensing requirements to be completed in NMLS include:
Application Form (MU1)
Financial Statements for the most recent year end and the most recent quarter end, and demonstrate a financial net worth of at least $30,000.
List Other Trade Names used that are different from the applicant's legal name.
List a Resident/Registered Agent, Primary Company Contact, Primary Consumer Complaint Contact, and Non-Primary Contact Employees for Accounting, Licensing, and Legal.
Answer Disclosure Questions and provide details for every "yes" answer
Complete Individual Form (MU2)
Submit a Control Person (MU2) Attestation
Credit Report for individuals in a position of control
Submit a Business Plan and Certificate of Authority/Good Standing Certificate
Obtain a Surety Bond for the following amounts:



1-9 licensed locations = $50,000 bond
10 or more licensed locations = $500,000 bond

The surety bond must be purchased from a surety company that is licensed to do business in Illinois. SuretyGroup.com fulfills that requirement.
What Will This Bond Cost?
The premium you pay for an Illinois Payday Reform License Bond depends on credit and the number of licensed locations. Our rates start at 1% of the bond amount with good credit. Contact our Surety Bond Specialists for a quote that fist your specific situation.
Related Links:
Illinois Payday Loan Reform Act
Did You Know?
The application fee for an Illinois Payday Reform License is $1,000.
More Surety Bond Questions?
Check out our FAQ page or What's a Surety Bond? page. Should you need or choose to buy a surety bond, buy from us. SuretyGroup.com has been underwriting surety bonds throughout the U.S. for more than 35 years. When you work with us, you enjoy the unique benefit of dealing with a team of highly experienced surety agents with in-house underwriting authority. This allows you to receive competitive, low rates, quick approvals, and immediate bond delivery. In most cases, your bond will be delivered within 24 hours after you apply for it.



For a downloadable application