Illinois Debt Settlement Services License Surety Bond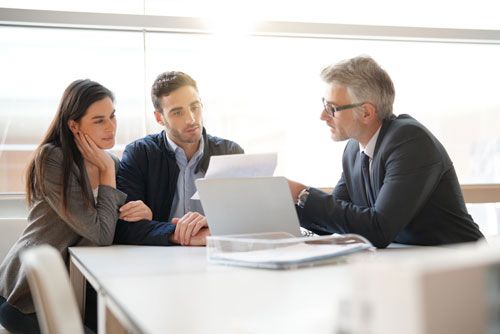 Debt settlement services are businesses that assist their clients in obtaining a settlement, adjustment or satisfaction of the client's unsecured debt to a creditor.
The Illinois Department of Financial and Professional Regulation has a mission to protect the state's residents by regulating businesses in the financial industry. The Department requires debt settlement license applicants to demonstrate financial responsibility, experience in the field, and good character. To ensure that they conduct business fairly and honestly, debt settlement service providers must obtain a $100,000 surety bond.
License and Bond Requirements
Applicants apply for licensing online with the Nationwide Multistate Licensing System & Registry (NMLS). Renewal applications must be received by Dec. 1 of the year preceding the year for which the application applies.
Licensees must abide by the Illinois Debt Settlement Consumer Protection Act, and adhere to the rules, regulations, and directions of the Director of Financial Institutions. They must be of good character, which includes:
Must not be convicted of a felony or misdemeanor involving dishonesty or untrustworthiness
Must not have a record of having defaulted in the payment of money collected for others, including the discharge of debts through bankruptcy proceedings
Must not have violated any provisions of the Act
Must not have made any false statements or representation to the Secretary in applying for a license
May not advertise statements or representation with regards to rates, terms or conditions of debt management services which is false, misleading, or deceptive
In order to ensure that licensees work honestly and ethically, a $100,000 surety bond is required. If a client believes that a licensee has acted unethically, a claim can be made on the bond.
How Much Does This Bond Cost?
The premium you pay for an Illinois Debt Settlement Services Surety Bond depends on your personal and business financials. Our low rates start at 1% of the bond amount with good credit. Contact our Surety Bond Specialists for a free quote that fits your specific situation.
Did You Know?
If a licensee has more than one business location, a separate application must be submitted for each location.
Related Links:
Illinois Debt Settlement Consumer Protection Act
Illinois Debt Management Services License Bond
More Surety Bond Questions?
Check out our FAQ page or What's a Surety Bond? page. Should you need or choose to buy a surety bond, buy from us. SuretyGroup.com has been underwriting surety bonds throughout the U.S. for more than 35 years. When you work with us, you enjoy the unique benefit of dealing with a team of highly experienced surety agents with in-house underwriting authority. This allows you to receive competitive, low rates, quick approvals, and immediate bond delivery. In most cases, your bond will be delivered within 24 hours after you apply for it.



For a downloadable application