Illinois Brew Pub Specialty Retail License Bond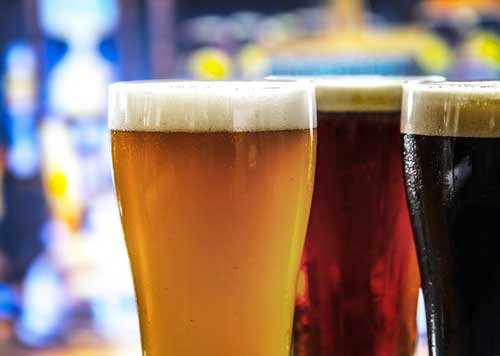 The Illinois Department of Revenue requires brew pubs in the state to obtain a specialty retail license and a minimum $1,000 surety bond. The bond ensures that the brew pub pays the Department all tax money due. If a brew pub defaults on tax payments, a claim can be made on the bond.
Illinois Brew Pub License
An Illinois brew pub license allows a brew pub to do the following:
Manufacture no more than 155,000 gallons (5,000 barrels) per year only at a designated location
Make sales to importing distributors, distributors, and non-licensees for use and consumption only
Store beer at the designated location
Sells at retail from the licensed location, provided the licensee does not sell for off-location consumption more than 155,000 gallons (5,000 barrels) per year
May have an unlimited number of locations, provided that each location carries a separate license
Cannot be affiliated with a Class 1 or Class 2 brewer
May sell other beer, wine, and spirits at retail if purchased from a licensed distributor
May have a Class 2 brewer's license if the location is separate from the brew pub location
Application documents for an Illinois Brew Pub license include:
Local liquor license
Certificate of insurance
Registration statements
Proof that applicant has the right to possession of the property (a deed or a lease)
Form 5100.31: Certification/Exemption of Label/Bottle Approval, if applicable
Federal brewer's notice
Tax bond:


REG-4-A, Financial Responsibility Bond, or
REG-4D, Financial Institution Irrevocable Letter of Credit Bond

The bond is a minimum $1,000 and maximum $100,000. The bond amount is twice the average monthly liquor tax liability.
What Will This Bond Cost?
The premium you pay for an Illinois Brew Pub Surety Bond depends on the bond amount and your credit. Our rates start at $100 for bonds $10,000 and under, and 1% of the bond amount for bonds over $10,000 with good credit. Contact our Surety Bond Specialists for a free quote that fits your specific information.
Did You Know?
A brew pub license application fee is $1,500 and must be paid to the Illinois Liquor Control Commission.
Related Links:
Application for Illinois Specialty Retailer's Liquor License: Brew Pub, Caterer Retailer, Wine Maker Retailer
Illinois Specialty Liquor License for Airplanes, Boats and Railroads
More Surety Bond Questions?
Check out our FAQ page or What's a Surety Bond? page. Should you need or choose to buy a surety bond, buy from us. SuretyGroup.com has been underwriting surety bonds throughout the U.S. for more than 35 years. When you work with us, you enjoy the unique benefit of dealing with a team of highly experienced surety agents with in-house underwriting authority. This allows you to receive competitive, low rates, quick approvals, and immediate bond delivery. In most cases, your bond will be delivered within 24 hours after you apply for it.



For a downloadable application