Payment and Performance Surety Bonds for High Voltage Electrical Contractors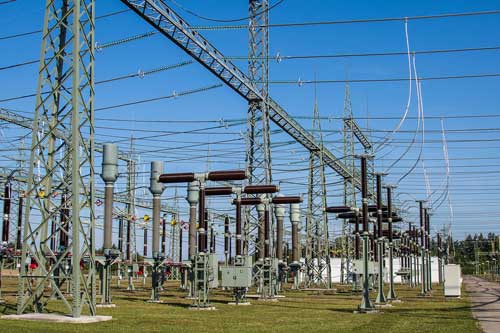 High voltage electrical contractors design, install, and maintain networks of electrical systems that are over 600 volts. The systems transfer energy from power stations, grids or substations to wherever electricity is needed.
Contractor licensing requirements vary by state, city, or municipality, and can include submitting an application, passing examinations, documenting practical experience, and providing financial information. High voltage electrical contractors may need to obtain a payment and performance surety bond as a contract requirement.
Surety Bond Requirement
A surety bond is a legal contract between three parties:
An obligee: the project owner who requires the bond
The principal: the contractor who must purchase the bond
The surety: the insurance surety company that issues the bond
A contract can hold a contractor to specific items such as budgets, paying suppliers and laborers, time for completion, and the type of work to be done. A surety bond guarantees that a project will be completed as stated in the contract.
If the contractor fails his obligations, then the project owner may submit a claim on the bond to the surety company. If the surety finds that the contractor is at fault, then the surety assumes responsibility and will see that the project is completed. The contractor is then obligated to reimburse the surety for the work done or payments made.
What Will This Bond Cost?
The premium you pay for a high voltage electrical contract payment and performance surety bond depends on factors such as the bond amount, plus personal and business financial statements. Contact our Surety Bond Specialists for a free quote that fits your specific situation.
Did You Know?
It is very rare for a power transformer to blow. Lightning strikes, damage to wires or equipment, wear over time or corrosion are some common causes of transformer failure.
Related Links:
Utility Company Surety Bonds
Contractor's License Surety Bonds
More Surety Bond Questions?
Check out our FAQ page or What's a Surety Bond? page. Should you need or choose to buy a surety bond, buy from us. SuretyGroup.com has been underwriting surety bonds throughout the U.S. for more than 35 years. When you work with us, you enjoy the unique benefit of dealing with a team of highly experienced surety agents with in-house underwriting authority. This allows you to receive competitive, low rates, quick approvals, and immediate bond delivery. In most cases, your bond will be delivered within 24 hours after you apply for it.



For a downloadable application