Utility Company Surety Bonds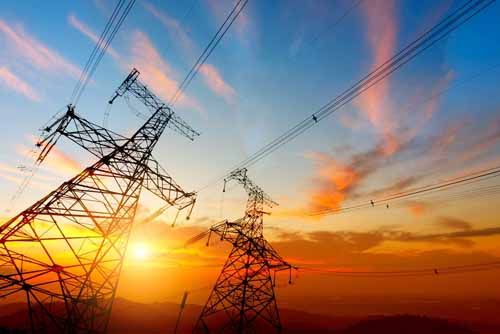 Many utility companies in the United States require a surety bond for new companies that may have large power draws and have an insufficient financial background, proprietors and homeowners that have had a history of late payments, or have defaulted on payments or for other reasons, in which the utility company may decide a bond is necessary. The utility company may call the bond by different names such as a surety bond, an indemnity bond, and an agreement of surety. Regardless of what the bond is called, it generally is for the purpose of a guaranteeing that any utility services that have been billed will be paid in full.
Every utility company has different bond requirements and sets the bond amount based on their own criteria. The utility company may accept a cash deposit instead of a bond and each company will make that determination. The bond acts as a financial guarantee in the event the owner fails to pay the utility company on time or defaults entirely. In such a case where a claim is filed by the utility company (obligee), the surety will pay the claim and seek reimbursement from the owner (principal).
A surety bond is a legal contract between three parties: a principal (the owner that needs a bond), the obligee (the agency requiring the bond), and the surety (the company that guarantees the bond).
Examples of Utility Companies With Surety Bonds Requirements:
Memphis Light and Gas
Piedmont Natural Gas
Nashville Electric Service
Marietta Board of Light & Water
Florida Power & Light
Georgia Power Company
Alabama Gas Corporation
Huntsville Utilities
How Much Will a Utility Surety Bond Cost?
The premium that you pay for a Utility Bond is dependent on your credit and the bond amount required by the utility company. Our rates start at 3% of the bond amount with good credit. Contact our Surety Bond Specialists for a free quote.
Did You Know?
A surety bond may be required to either begin service or restore service.
Related Links:
The Importance of Surety Bonds in the Utilities and Energy Sector
Utility Contractor Surety Bond
More Surety Bond Questions?
Check out our FAQ page or What's a Surety Bond? page. Should you need or choose to buy a surety bond, call us first. SuretyGroup.com has been underwriting surety bonds throughout the U.S. for more than 35 years. When you work with us, you enjoy the unique benefit of dealing with a team of highly experienced surety agents with in-house underwriting authority. This allows you to receive competitive, low rates, quick approvals, and immediate bond delivery. In most cases, your bond will be delivered within 24 hours after you apply for it.



For a downloadable application