Does a Used Motor Vehicle Parts Dealer in Georgia Need a Bond?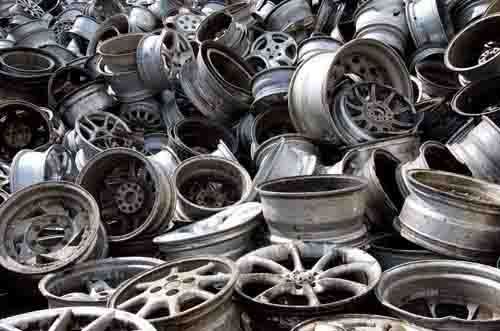 The Georgia Secretary of State, Board of License Professions, Used Motor Vehicle Parts Division, is responsible for the licensing of used motor vehicle dealers, motor vehicle brokers, motor vehicle wholesalers, used car auctions, and used motor vehicle parts dealers.
The Code of Georgia Title 43 Chapter 47 and Chapter 48, defines the used motor vehicle parts dealer and dismantlers, rebuilders and salvage dealer license requirements.
The following is required for a parts dealer license:

1. Complete the application (all questions must be answered) and payment of the license fee.
2. Take photographs of the premises and obtain a landline telephone.
3. Take photographs of the business signage.
4. Provide the assigned NMVTIS identification number.
5. Provide an Original Certificate of Insurance policy that has a minimum aggregate of 50K/100K/25K. A binder is not an acceptable form of proof of insurance.
6. Obtain a state sales tax number from the State Department of Revenue and provide a copy of the Sales Tax Certificate with the assigned tax number.
7. Provide copy of a Georgia Business License (or occupational license).
8. Complete the applicable Affidavit.
9. Submit a completed Zoning Certificate.
10. A $10,000 surety bond is required and must be issued with the exact name of the business as was noted on the application. Applicants will need to sign the bond and submit it along with the application.
11. License and bond renews December 31 of odd years.
How Much Will This Bond Cost?
The premium that you pay for a Georgia Used Motor Vehicle Parts Dealer Bond is dependent on credit.
Did You Know?
A Georgia used motor vehicle parts dealer must keep receipts for three years after purchasing parts. The receipts must have the full name, social security number or driver's license number, and address for the person in which the parts were purchased from.
Related Links:
Georgia Required Documents - Used MV Parts / Used Parts Dealer
Read our blog,
Georgia Used Motor Vehicle Parts Dealer Bonds