FMCSA Freight Brokers and Forwarders BMC-84 Surety Bonds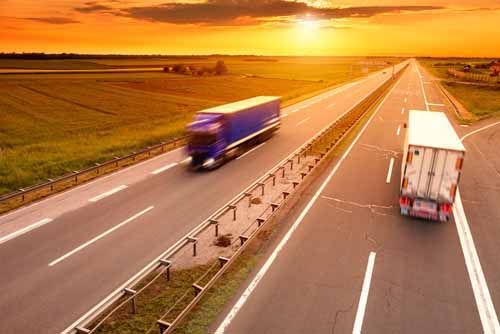 The Federal Motor Carrier Safety Administration (FMCSA) is responsible for ensuring that Brokers and Freight Forwarders are registered and have a form of financial security on file for shipments of property and household goods.
The federal register defines a "broker" as a entity or person, who for payment, plans or offers to plan the transporting of property by motor carrier. A broker does not transport the property and is not responsible for the property. A "freight forwarder" is defined as entity or person that provides transportation of property for payment. This includes the assembling of loads and shipments, transporting freight in containers and as separate pieces, and distribution of the shipment. They are responsible for the transportation from the starting location to the destination including delivery to a rail, ship or another motor carrier.
Any person or entity seeking broker authority must register with the FMCSA. Existing motor carriers that have a current USDOT number will need to indicate this for registration. The FMCSA will issue a new MC Number for broker authority. The registration number is tied to the USDOT and is issued for registration of a motor carrier, freight forwarder, or broker.
Motor carriers that only transport part of a single movement as an interline operation as its own operating authority or as the originating motor carrier are not required to obtain operating authority.
Brokers are not responsible for claims of cargo losses and damages. Instead, any claims are to be submitted to the motor carrier, which generally is the originating carrier that transports and delivers the freight or the carrier that caused the damage or loss to the freight. Brokers often assist shippers in filing a claim with the appropriate motor carrier company.
Surety Bond Requirement
As of October 1, 2013, the FMCSA requires all regulated brokers and freight forwarders to obtain a BMC-84 $75,000 surety bond. Obtain your bond from SuretyGroup.com. Upon purchase of the surety bond, the surety issuing the bond is required to file the bond directly into the FMSCA website.
Companies that have both a broker and freight forwarder authority may use the same surety bond if using the same legal name for both broker and freight forwarder. However, if the company uses different names/affiliated companies, a separate surety bond or trust fund is required for each.
Brokers and freight forwarders must renew their surety bond annually and pay the required renewal premium. If the premium is not paid, the FMCSA will be notified electronically of the surety bond's cancellation for non-renewal.
Instead of a surety bond, a trust fund agreement BMC-85 may be used in the bond's place.
An additional condition for obtaining freight forward authority is to obtain cargo freight insurance in the amounts of $5,000 for loss or damage to household goods or a motor vehicle, and $10,000 for loss or damage to the total loss or damage of household goods in which the event occurred at one place or time. Non-household goods freight forwarders are not required to have cargo insurance.
How Much Will This Bond Cost?
The premium that you pay for an FMCSA Broker or Freight Forwarder Surety Bond is dependent on credit, personal and business financial statements and experience in the industry. Our rates start at 1% of the bond amount with good credit. Brokers and Freight Forwarders that can provide proof of a membership in a trucking trade group can earn a discount.
As a trusted surety-only agency, brokers and freight forwarders can rely on us to bring them the fastest and most efficient services to enable them to stay on the road. Our main goal at SuretyGroup.com is to make the bonding process simple and affordable. We have in-house underwriting authority and offer an easy online application, no upfront cost, free quotes, next day delivery and fast service.
Related Links:
FMCSA Registration
For more information, read our
Blog on Freight Broker Bonds
Alabama Transportation Broker Bond
More Surety Bond Questions?
Check out our FAQ page or What's a Surety Bond? page. Should you need or choose to buy a surety bond, buy from us. SuretyGroup.com has been underwriting surety bonds throughout the U.S. for more than 35 years. When you work with us, you enjoy the unique benefit of dealing with a team of highly experienced surety agents with in-house underwriting authority. This allows you to receive competitive, low rates, quick approvals, and immediate bond delivery. In most cases, your bond will be delivered within 24 hours after you apply for it.



For a downloadable application