Surety Bonds for Alabama Transportation / Freight Brokers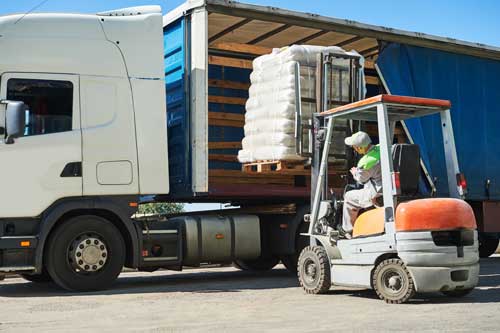 The Alabama Public Service Commission regulates Transportation and Freight Brokers in the state and sets the rates that Brokers can charge their clients.
A Transportation Broker is someone who sells or offers to sell the transport of property between two locations and pays shippers to move the freight.
Brokers must comply with the Code of Alabama, the Alabama Motor Carrier Act, and the rules and regulations of the Commission.
Transportation Brokers have a duty to protect the interest of the shipper, and a part of the registration process includes obtaining a $10,000 surety bond. The bond guarantees that the Broker will faithfully perform, fulfill, and carry out all contracts, agreements and arrangements. In lieu of a bond, a Broker may provide a certificate of insurance, proof of qualifications as a self-insurer, or another type of security.
What Will This Bond Cost?
The premium you pay for an Alabama Transportation Broker Surety Bond is $100. Contact our Surety Bond Specialists to get started.
Did You Know?
Transportation Brokers must keep records for at least three years that document each transaction.
Related Links:
Alabama Public Service Commission – Motor Carrier General Orders – Rules and Regulations
More Surety Bond Questions?
Check out our FAQ page or What's a Surety Bond? page. Should you need or choose to buy a surety bond, buy from us. SuretyGroup.com has been underwriting surety bonds throughout the U.S. for more than 35 years. When you work with us, you enjoy the unique benefit of dealing with a team of highly experienced surety agents with in-house underwriting authority. This allows you to receive competitive, low rates, quick approvals, and immediate bond delivery. In most cases, your bond will be delivered within 24 hours after you apply for it.



For a downloadable application