Florida Third Party Administrators Administering Class E Drivers License Testing Performance Surety Bond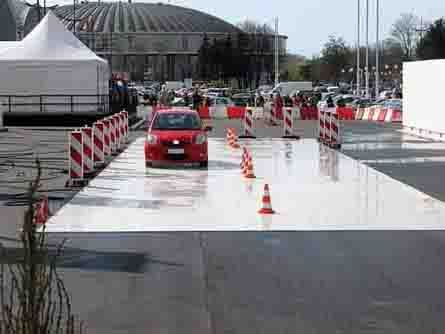 The State of Florida Department of Highway Safety and Motor Vehicles (DHSMV), Division of Motorist Services , Bureau of Motorist Compliance, has the duty to oversee the registration/contract of Third Party Driver License Testing Administrators, class E driver testing for the public, operations and compliance. Florida Statues 322.56, contracts for administration of class E driver license examinations provides details of the application requirements.
Surety Bond and Application Requirements:
Submit fingerprints through the approved state vendor "Live Scan" to conduct background checks on each employee, examiner, agent, partner, owner or officer.
Provide a business model that includes owners' and operators' information and fleet vehicle information if providing driver license testing services.
Complete the Third Party Administrator Agreement/Contract with original signatures.
Provide a Certificate of State obtained from the Florida Secretary of State and a Fictitious Name Filing if utilizing a fictitious name.
Provide proof of Commercial General Liability Insurance.
Obtain a $200,000 performance surety bond to fullfill a contract requirement. Instead of a surety bond, a certificate of deposit or letter of credit can be deposited with the state. A separate surety bond or letter of credit is required for each contract if services offered include either/or the driver skills test and/or knowledge test examinations.
Complete the Hold Harmless Clause on company letterhead, signed and dated by a corporate officer.
How Much Will This Bond Cost?
The premium that you pay for a Florida Third Party Administrator Driver License Testing Service For The Purpose of Administering Class E Knowledge Exams to the Public Performance Surety Bond is dependent credit, and personal and business financials. Our rates start at 1% of the bond amount with good credit. Contact our Surety Bond Specialists for a free quote.
Related Links:
Florida Third Party Administrator Program
Florida Third Party Administrator Program Frequently Asked Questions
For more information, read our blog on Florida Third Party Administrators for Driver License Testing.
Alabama Driver Training School Bond

More Surety Bond Questions?
Check out our FAQ page or What's a Surety Bond? page. Should you need or choose to buy a surety bond, buy from us. SuretyGroup.com has been underwriting surety bonds throughout the U.S. for more than 35 years. When you work with us, you enjoy the unique benefit of dealing with a team of highly experienced surety agents with in-house underwriting authority. This allows you to receive competitive, low rates, quick approvals, and immediate bond delivery. In most cases, your bond will be delivered within 24 hours after you apply for it.



For a downloadable application