What Are the Requirements for an Alabama Driver Training School License?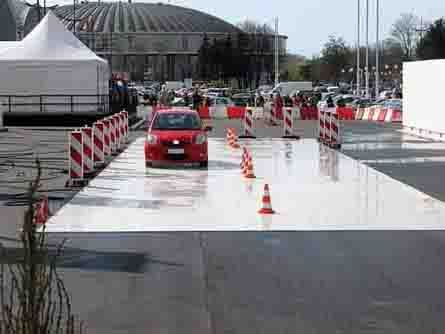 Alabama Driver Training Schools must meet state requirements before a license to operate will be issued. One of those requirements is obtaining an Alabama Driver Training School Surety Bond.
The State of Alabama Community College System is responsible for the licensing, education and consumer protection of Driver Training Schools.
The Alabama School License Act, section 32-14-20 defines the licensing requirements for operation of a driver training school or for accepting payment for the instruction or assistance in the application preparation for examination for a driver's license or permit, unless a license has been obtained.
The following is required for the license:
1. Completion of the license application and payment of the application fee.
2. Secure the necessary equipment for the Driver Training School.
3. Maintain a place of business.
4. Provide copies of the instructor's Alabama Teacher Certificate (or equivalent- see section 32-14-22), a copy of current driver's license, free from contagious disease certification from a health care facility or doctor, and a proof of physically able to safely operate a motor vehicle and train students in the operation of a motor vehicle, and be of good moral character.
5. Obtain insurance coverage in the following amounts:
• $100,000 bodily injury to or death of one person
• $200,000 bodily injury to or death of two or more persons
• $20,000 damage to property of others
6. Obtain a performance surety bond in the amount of $2,500 in the event of default of the contractual rights and obligations due to its students
7. Licenses renew annually September 30.
How Much Does This Bond Cost?
The premium that you pay for an Alabama Driver Training School Surety Bond is dependent on credit.
Did You Know?
The application fee for an Alabama Driving School costs $25.
Related Links:
Alabama Driver Training School License Act
Alabama Driver Training School License Application
SuretyGroup.com
Phone: 1‑844‑432‑6637
Email: info@suretygroup.com
Fax: 404-351-3237
Hours: 8:00-5:00 CST, Monday through Friday