Requirements for a Florida Boxing Promoter, MMA or Kick Boxing Promoter Bond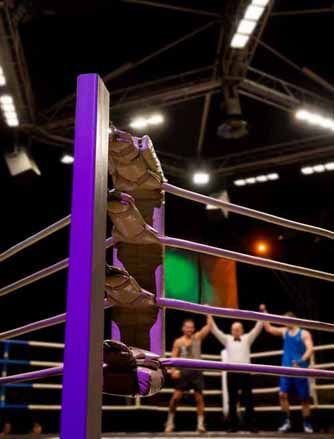 A Florida $15,000 Surety Bond is required for those in the business as a promoter for boxing, kick boxing and mixed martial arts (MMA ) events. Obtain your surety bond from SuretyGroup.com
The bond assures that the promoter will pay the appropriate fees and taxes and will faithfully comply with Florida's statues and the rules of the Florida State Boxing Commission .
Promoters must hold a bond while maintaining an active license. When cancelling a bond, the promoter must give the Commission a 60-day notice, and may not cancel until 90 days have passed since the promoter's most recent event.
In lieu of a bond, the State will accept other forms of security.
Promoter applicants must apply for a license through the Department of Business and Professional Regulation, Florida State Boxing Commission and pay the licensing fee.
What Will My Bond Cost?
Premium for a Florida Promoter License Bond is dependent on credit. Our Surety Bond Specialists can provide you a free, no-obligation quote.
How Do I Get a Surety Bond?
Contact our Surety Bond Specialists today at:
Phone: 1‑844‑432‑6637
Email: info@suretygroup.com
Fax: 404-351-3237
Hours: 8:00-5:00 CST, Monday through Friday
SuretyGroup.com has been underwriting surety bonds for over 35 years throughout the US. We have a team of experienced surety agents and in-house underwriting authority, which gives us a unique advantage over other surety companies. We are able to offer competitive, low rates, quick approvals and immediate bond delivery. In most cases we can approve your application today and deliver your bond tomorrow.