Does Florida Require Aerial Application of Seed, Pesticides & Fertilizer to Register And Have a Surety Bond?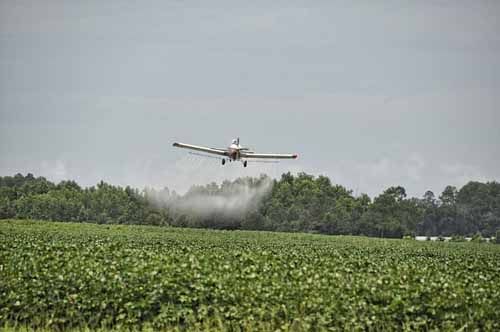 Aircraft used to apply agricultural pesticides in Florida must be registered in Aerial Pest Control and renew their registration each year with the Florida Department of Agriculture and Consumer Services.
Registrations for seed products and/or fertilizer are not required to have a surety bond and insurance. However. If the registration includes agricultural pesticides, a surety bond and insurance is required.
A $100,000 surety bond is required for registration.
Obtain insurance coverage with a minimum of $100,000 property damage, $300,000 bodily injury, and coverage per occurrence for insuring the registered aircraft against liability for damage, injury, or loss, including entry onto someone else's property without permission, unintentional chemical drift, resulting from the aerial application of any pesticide made from the covered aircraft. The coverage can contain a deductible clause of $1,000.
Registration and surety bond must be renewed before July 1 of each year.
How Much Will This Bond Cost?
The premium that you pay for a Florida Aerial Application of Seed, Pesticides & Fertilizer Surety Bond is dependent on credit and personal and business financial statements.
How Do I Get a Surety Bond?
Contact our Surety Bond Specialists today at:
Phone: 1‑844‑432‑6637
Email: info@suretygroup.com
Fax: 404-351-3237
Hours: 8:00-5:00 CST, Monday through Friday