How Do I Obtain an Alabama Pesticide Application Bond?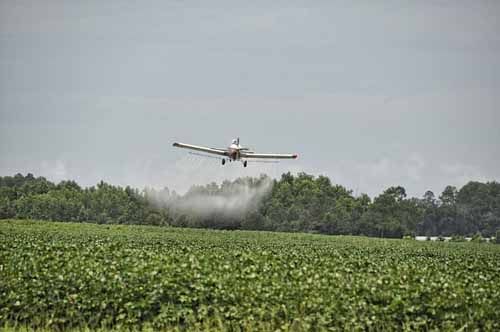 Businesses that spray pesticides by aircraft or ground equipment are required by the state to obtain an Alabama Custom Application of Pesticides Surety Bond.
The State of Alabama Department of Agriculture and Industries, Pesticide Management Section is responsible for regulating individuals or companies engaged in the pesticide business and the licensing of custom application of pesticides either by aircraft or by ground equipment.
Article III, Chapter 27 Title 2 of the Code of Alabama defines the custom application of pesticides license requirements. The following is required for licensure:

1. Completion of the application and payment of the license fee.
2. For pesticide application by aircraft, provide a copy of the applicant FAA Part 137 Exemption and provide the FAA Certificate Number and copy of the applicant pilot certification (if applicable).
3. For pesticide application by ground equipment, attach a copy of the applicants Insurance Certification which includes chemical drift coverage.
4. Obtain a surety bond in the amount of $3,000 per each applicant operating ground equipment or aircraft (not to exceed two aircraft) up to a maximum of $12,000.
5. Licenses and bonds renew annually December 31st of each year.
What Does This Bond Cost?
The premium you pay for an Alabama Custom Application Pesticide Bond is dependent on credit.
Did You Know?
The fee for new product registrations is $600 and is good for two years.
Related Links:
Alabama Department of Agriculture & Industries: Pesticide Management Divsion
Alabama Department of Agriculture & Industries: Application for Custom Pesticide Applicators License
Contact SuretyGroup.com
Phone: 1‑844‑432‑6637
Email: info@suretygroup.com
Fax: 404-351-3237
Hours: 8:00-5:00 CST, Monday through Friday