District of Columbia Investment Adviser Surety Bond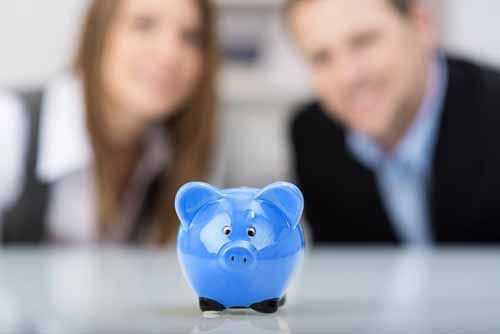 The District of Columbia Department of Insurance, Securities and Banking (DISB) oversees Investment Adviser licensing and registration, ensures compliance of laws and enforcement of financial legal practices. The District of Columbia DC Code § 31-5602.02 stipulates that an investment adviser must be licensed unless they have received an exemption and if necessary, obtain a surety bond to meet the net capital requirements. The surety bond ensures that client funds controlled by the adviser must be maintained through honest and ethical practices.
Surety Bond and License Requirements:
Payment of a filing fee and application for registration through IARD with any required attachments.
Completion of the Clean Hands Form.
Disclosure of prior investment advisory and/or securities activity.
Investment advisers whose physical location is in the District of Columbia and having custody of client funds and/or securities must provide an audited balance sheet for the most recent fiscal year to the Department of Insurance within 90 days at the end of the investment adviser's fiscal year.
Investment advisers that have physical locations in the District of Columbia must maintain a minimum net capital of $25,000. If the net capital does not exceed a monthly calculation of $35,000, a $10,000 surety bond is then required within 30 days of the monthly calculation to correct the deficiency.
Licenses renew annually on December 31.
Investment adviser that have custody or control over client funds are required to obtain a surety bond in amount set by the Department. Instead of a surety bond, another form of security can be submitted to the Department in amount equal to the surety bond amount.
De Minimis- applicants whose physical business location is not in the District of Columbia and have less than five clients that reside in the District of Columbia and are not institutional clients are not required to register
What Will This Bond Cost?
The premium that you pay for a District of Columbia Investment Adviser Surety Bond is dependent on personal credit. Our rates start at $150 with good credit. Contact our Surety Bond Professionals for a free quote.
Related Links:
District of Columbia Investment Adviser Registration Information
District of Columbia Investment Adviser License Information
Read our blog,
Do You Need An Investment Adviser Bond?
More Surety Bond Questions?
Check out our FAQ page or What's a Surety Bond? page. Should you need or choose to buy a surety bond, buy from us. SuretyGroup.com has been underwriting surety bonds throughout the U.S. for more than 35 years. When you work with us, you enjoy the unique benefit of dealing with a team of highly experienced surety agents with in-house underwriting authority. This allows you to receive competitive, low rates, quick approvals, and immediate bond delivery. In most cases, your bond will be delivered within 24 hours after you apply for it.



For a downloadable application