Commercial Building General Contractor Payment /Performance Surety Bonds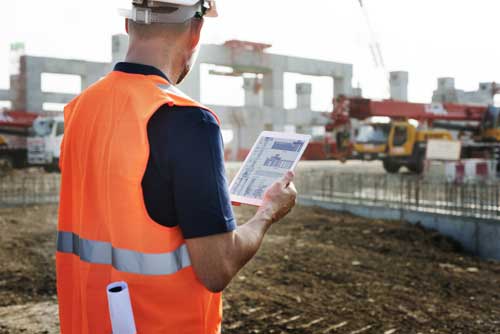 General contractors work on commercial building projects such retail stores, restaurants, offices, banks, parking garages, grocery stores, healthcare facilities, and hotels, as well as interior renovations, building additions, and remodeling.
Commercial construction projects are typically much bigger than residential construction, and involves more complex elements such as accessibility, elevators, restrooms on every floor, parking, and traffic. Millions of dollars are at stake with these projects, and project owners don't want to gamble on inexperienced contractors. They want to make sure everything is completed according to plan, which includes being finished on time, within budget, and with the quality of work expected.
Besides being licensed, a project owner could require that a contractor obtains a payment and performance Surety Bond in order to protect themselves from a contractor who does not follow through with their contractual obligations.
Obligee and Surety Bond Requirement:
A surety bond involves three entities: an obligee, a principal, and a surety. An obligee is the entity that requires a surety bond, which would be the owner of the project. The principal is the contractor who must obtain the bond. And the surety is the surety company who writes the bond.
The bond is a guarantee from the contractor to the project owner that the project will be completed as stated in the contract. If the contractor fails to honor his contractual obligations, the obligee may make a claim on the bond.
Bonded contractors have a better chance of winning a bid over those who are not bonded, especially on large projects. Many companies will not hire contractors who are not bonded. Although bond amounts can be high on commercial projects, experienced contractors may qualify for lower premiums.
What Does a Payment & Performance Surety Bond Cost?
The premium a Commercial Building General Contractor pays for a Payment and Performance Surety Bond depends on the project cost, plus the contractor's business and personal financials. Contact SuretyGroup.com for a free quote that fits your specific project.
Did You Know?
SuretyGroup.com offers free bid bonds to qualifying contractors. Contact our Surety Bond Specialists for more information.
Related Links:
Heavy Construction Contractor Surety Bonds
Free Bid Bonds for Qualifying Contractors
Building Contractor Performance Surety Bonds
More Surety Bond Questions?
Check out our FAQ page or What's a Surety Bond? page. Should you need or choose to buy a surety bond, buy from us. SuretyGroup.com has been underwriting surety bonds throughout the U.S. for more than 35 years. When you work with us, you enjoy the unique benefit of dealing with a team of highly experienced surety agents with in-house underwriting authority. This allows you to receive competitive, low rates, quick approvals, and immediate bond delivery. In most cases, your bond will be delivered within 24 hours after you apply for it.



For a downloadable application