Performance Surety Bonds for Building Contractors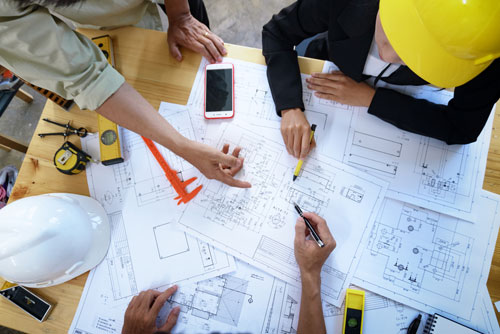 General building contractors are also known as construction managers or project managers. They work on residential or commercial projects for clients and are responsible for every step of the building process.
A general contractor carries many responsibilities including bidding, budgeting, applying for permits, buying materials, hiring labor and subcontractors, keeping accurate records, and making sure the quality of work meets the clients' standards. A contractor's skillset should include the ability to read blueprints, building skills, pay attention to details, time management, math skills, and communication skills.
A few states do not require general contractors to be licensed, but most do require licensing either on the state level or with a local government. Project owners will often require that general contractors obtain a performance surety bond before work begins.
Building Contractor Performance Bonds:
Project owners have large investments involved, and they want to make sure they are protected from financial harm. A performance surety bond guarantees that the funds will be available to complete a project in the event a contractor defaults on the contract.
A surety bond is made up of three entities: an obligee (the project owner that requires a surety bond), the principal (the contractor who purchases the bond) and a surety company (who issues the bond).
Should a contractor fail to meet the contractual obligations, a claim can be made against the surety bon, and the project can be completed as planned.
How Much Does a Performance Bond Cost?
The premium that a general contractor pays for a Performance Bond depends on the bond amount and his personal and business financials. Contact our Surety Bond Specialists for a free quote that fits your specific project.
Did You Know?
The increase in population and new businesses creates a greater demand for job growth in the general contractor field.
Related Links:
General Contractor License Information by State
SBA Surety Bond Program for Small Businesses
A Basic Guide to Surety Bonds
More Surety Bond Questions?
Check out our FAQ page or What's a Surety Bond? page. Should you need or choose to buy a surety bond, buy from us. SuretyGroup.com has been underwriting surety bonds throughout the U.S. for more than 35 years. When you work with us, you enjoy the unique benefit of dealing with a team of highly experienced surety agents with in-house underwriting authority. This allows you to receive competitive, low rates, quick approvals, and immediate bond delivery. In most cases, your bond will be delivered within 24 hours after you apply for it.



For a downloadable application