Does a California Vehicle Dealer Need a License and a Surety Bond?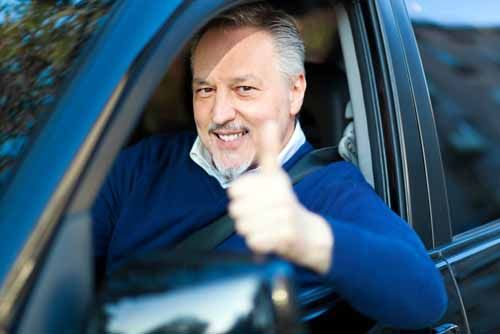 A California Vehicle Dealer must have a license before operating a vehicle business. Vehicle dealers that must be licensed include: New Dealers, Used Dealers (can also be auto dealers or car dealers) or Wholesale Dealers, Auto Brokers or Motorcycle Dealers and All Terrain Vehicle Dealers (ATV), Motorcycle Lessor-Retailers.
Dealer applicants must complete the application process which includes the following:
Pay the applicable fees- application fee, dealer plates, branch location and auto broker fee (if applicable), "Family Support Program" fee, background fingerprint fee.
Franchise Certificate (if new dealership) or Letter of Authorization (new trailer dealers).
Provide a copy of property lease or rental agreement or deed.
Provide a copy of your business license.
Provide copies of photographs of the business -office, sign, location, and display area depending on license type.
Obtain a State Board of Equalization Resale Permit.
Complete the Authorization to Release Financial Information and Property Use and Zoning Verification.
Provide a copy of a drivers license and social security card number
Obtain a Surety Bond as follows:
New and Used Vehicle Dealers, Auto Broker =$50,000 surety bond
Motorcycle Dealer, Motorcycle Lessor-Retailer, ATV Dealer, Wholesale Dealer (less than 25 vehicles per year) =$10,000 surety bond
In lieu of a surety bond, a deposit of equal value can be assigned to the State of California.
Must be able to pass a criminal background check.
Used dealers and wholesale dealers must first complete and pass a dealer education course prior to submitting an application. Include the original Certificate of Completion (provided upon successfully passing the examination) with your application.
What Will This Bond Cost?
The premium you pay for a California Vehicle Dealer Surety Bond is based on credit, the bond amount needed and experience in the motor vehicle industry.
Related Links:
California Department of Motor Vehicles
How to Complete an Application for a Vehicle Dealer License
Contact SuretyGroup.com
Phone: 1‑844‑432‑6637
Email: info@suretygroup.com
Fax: 404-351-3237
Hours: 8:00-5:00 CST, Monday through Friday